Saint Peter's Church
Pontardawe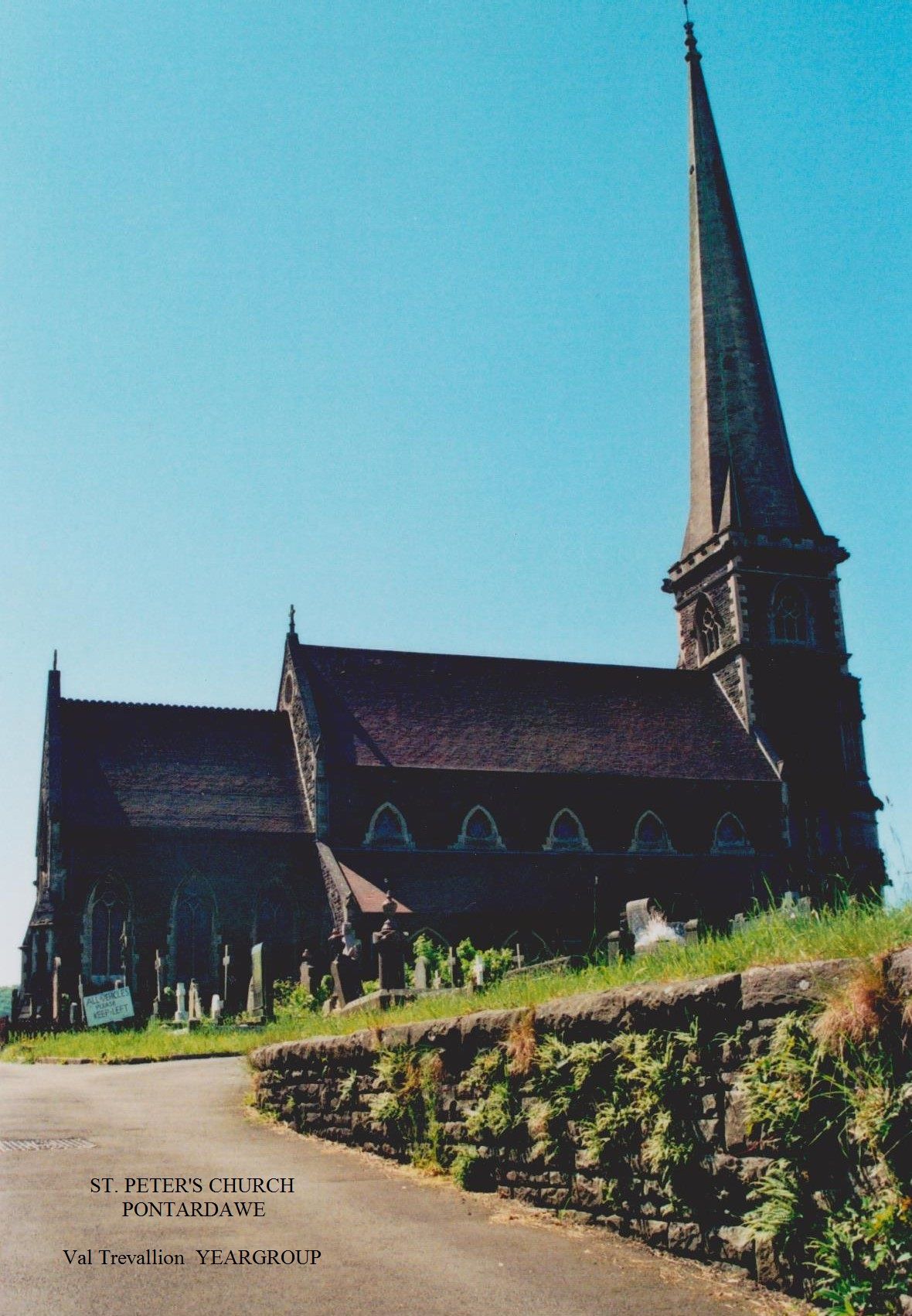 The late historian Noel Watkin told me that the holes in the spire of this church, which rises 208 feet from the ground, were there to allow the wind to pass through so as not to cause any structural damage.

He also referred to the church as 'The Cathedral of the Swansea Valley' which when in 2012, St. Peter's celebrated its 150 years the headline in the South Wales Evening Post on 31st July 2012 was entitled: 'Cathedral' celebrates 150 years of services.
---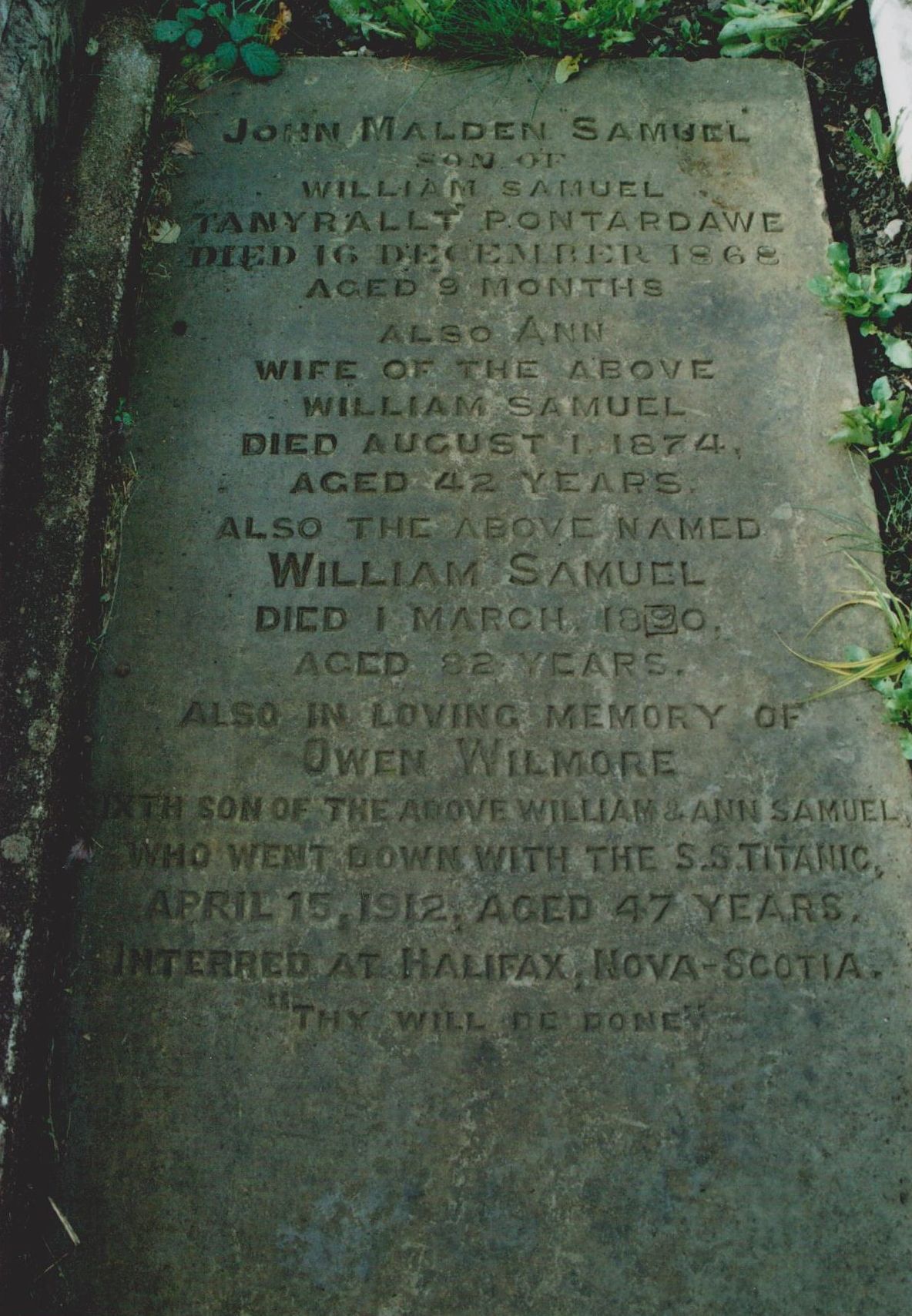 As would be expected this Church remembers the fallen of Pontardawe and District not only within the walls but also amongst its Cemetery, however when photographing the war and remembrance graves I was fascinated by this one which reads:
Also in loving memory of
Owen Wilmore
Sixth son of the above William and Ann SAMUEL,
who went down with the S.S. Titanic
April 15, 1912, aged 47 years.
Interred at Halifax, Nova-Scotia
'Thy Will Be Done'.
---