Gellionnen Unitarian Chapel
Mynedd Gellionnen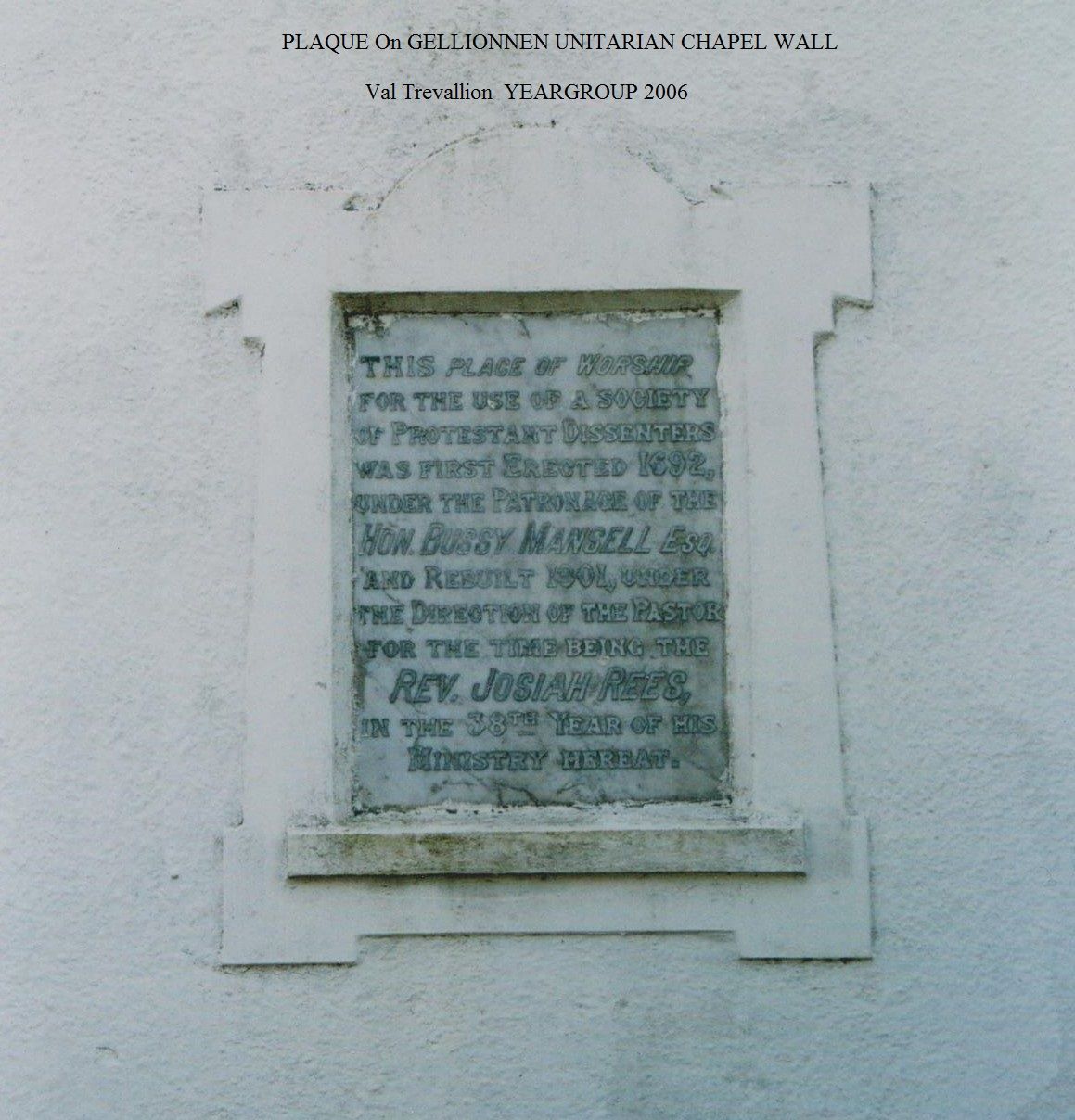 'On the Gellionnen Mountain there is on the wall of the Unitarian Chapel a record stating that:

This place of worship for the use of Protestant Dissenters was first erected in 1862, under the patronage of Hon. Bussey Mansel, Esq., and rebuilt 1901 under the direction of the pastor for the time being, the Rev. Josiah Rees, in the 38th year of his ministry hereat.'
---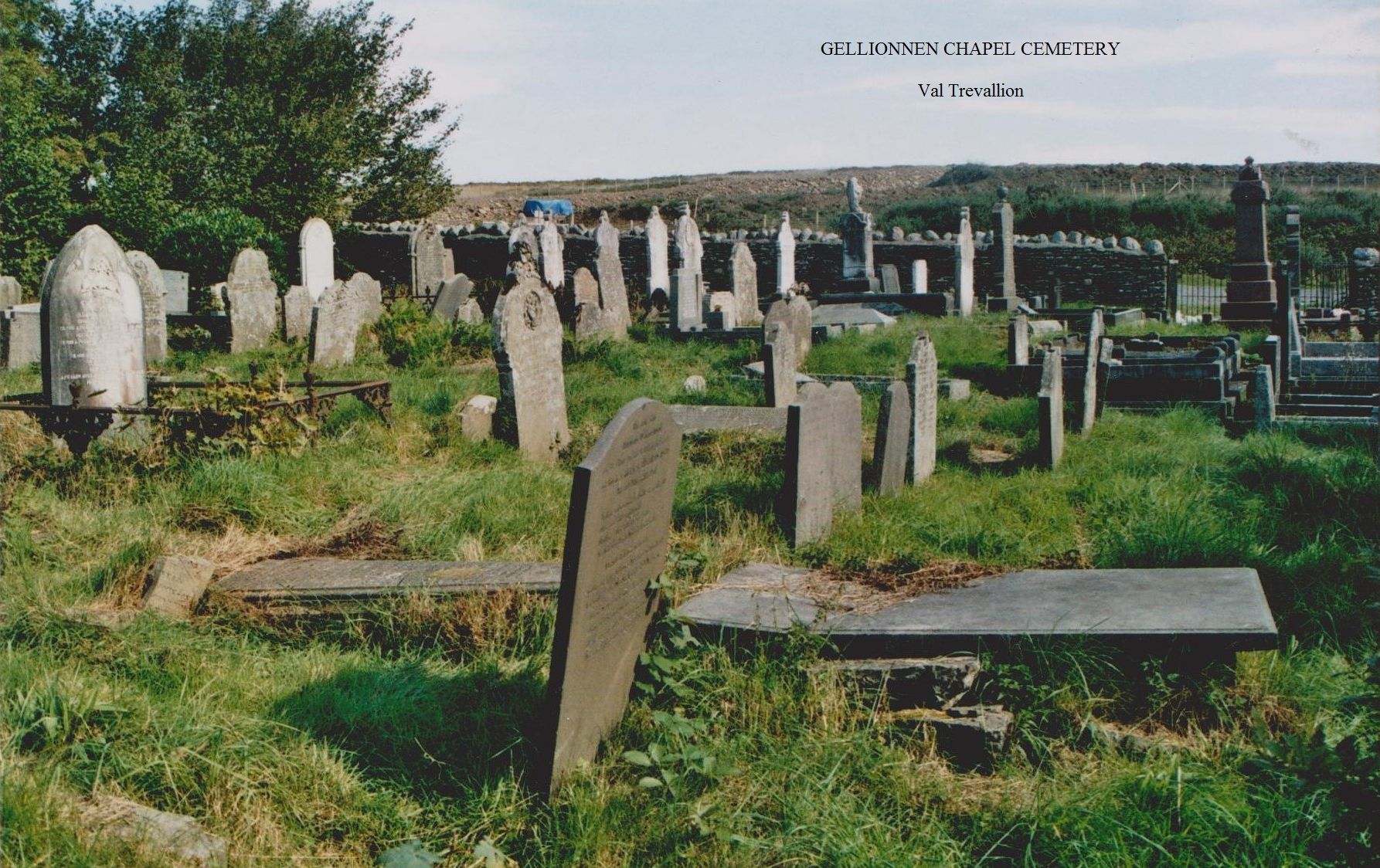 When I stumbled upon this little chapel the cemetery was very overgrown and hopefully I did not miss other graves with a connection to the wars. Flight Officer Vernon Jones, who is listed on both Pontardawe and Clydach War memorial, was the only one I did find and he is remembered on the Plaque which hangs in Graig Chapel Trebanos along with another casualty of WWII, William Kenneth Morgan, as well as the Wooden Memorial now sited in Pontardawe Library which lists the names of the fallen who attended Pontardawe Secondary Grammar School.
---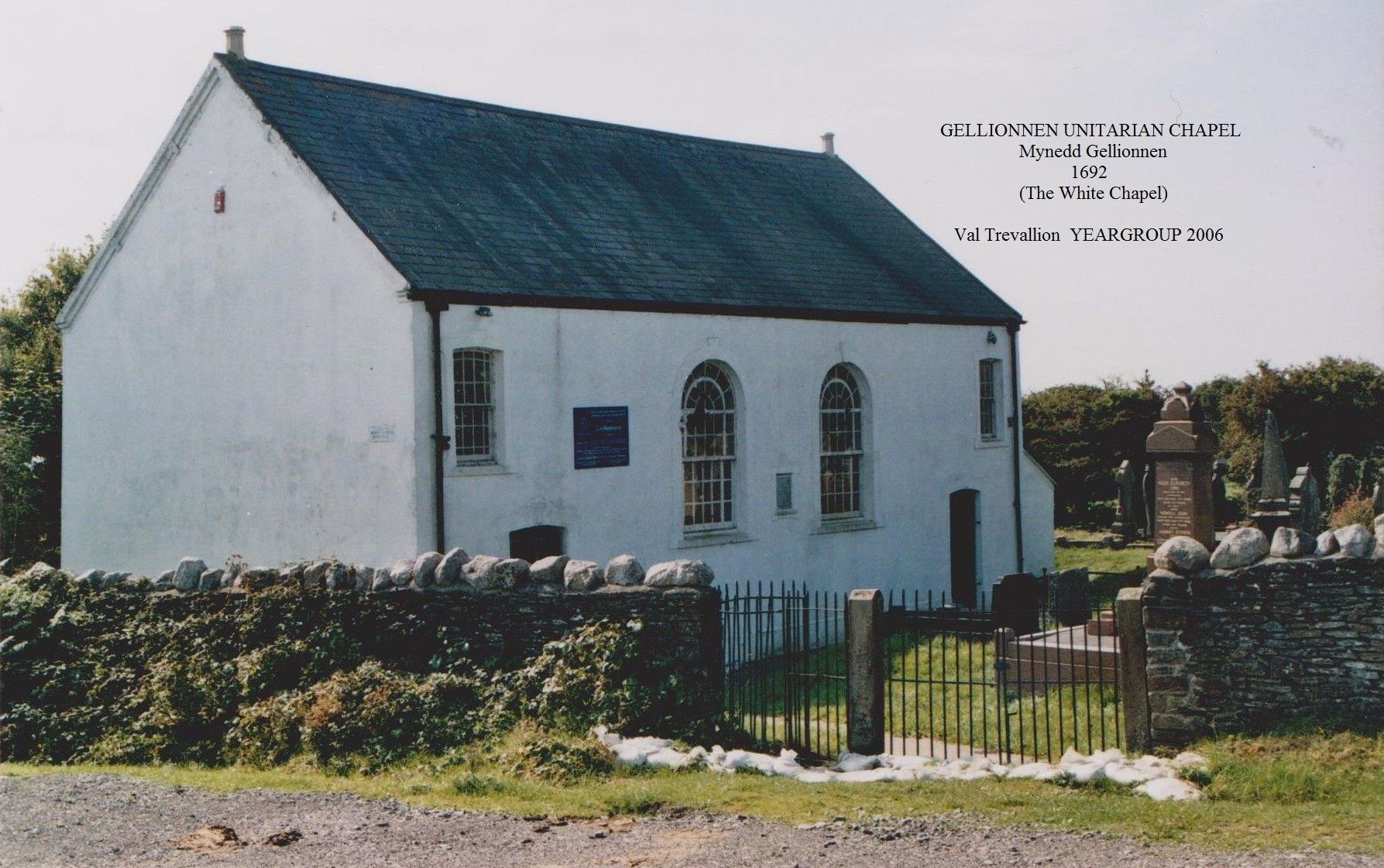 Gellionnen Unitarian Chapel, Mynedd Gellionnen, 1692 - The White Chapel
---
From the Labour Voice newspaper of 19th June 1915 comes this story about a memorial erected there to a late Minister of the chapel:-
UNVEILING OF GELLIONNEN MEMORIAL
TO THE LATE REV J. EVANS

There was a large attendance at the Gellionnen Chapel on Thursday afternoon when a marble tablet erected to the memory of the late Rev John Evans, master of the Trebanos Grammar School was unveiled. The tablet, which was unveiled by the Rev John Davies, Alltplaca, contained the following inscription
"This tablet was erected by the pupils of the Trebanos Grammar School and friends as a mark of valued appreciation of the sterling qualities of the old master, Rev John Evans, Gellionnen. He taught at the above school for 26 years, and ministered at this chapel for 22 years. Born September 19th 1835 Died March 8th 1888."
The work was executed by Mr W Thomas, Pontardawe.

The Rev John Davies read a chapter and offered a prayer, and when unveiling the tablet said that this was a fitting appreciation of the work of the late Mr Evans. He gave a short review of the work of the late master, and stated the disadvantaged under which they laboured at that time. The salary was then very low, and the work harder than at present, yet in face of all these difficulties men who had attended the school now held important position in different parts of the world. Some of the old pupils of the school spoke, among these being Dr. W Morgan, Swansea; Messrs. Morgan Davies, Glais; David Davies, rate-collector; Rev Rhys Lewis, Craigcefnparc; Messrs. W H Thomas and John Hopkin.
Verses were also read from Dr. Dan Richards, M. B., "Ianfardd," Scranton, Pa.
After the service tea was provided. The arrangements were in the hands of Messrs. Lewis Hopkin and Josiah Griffiths, Alltwen.

---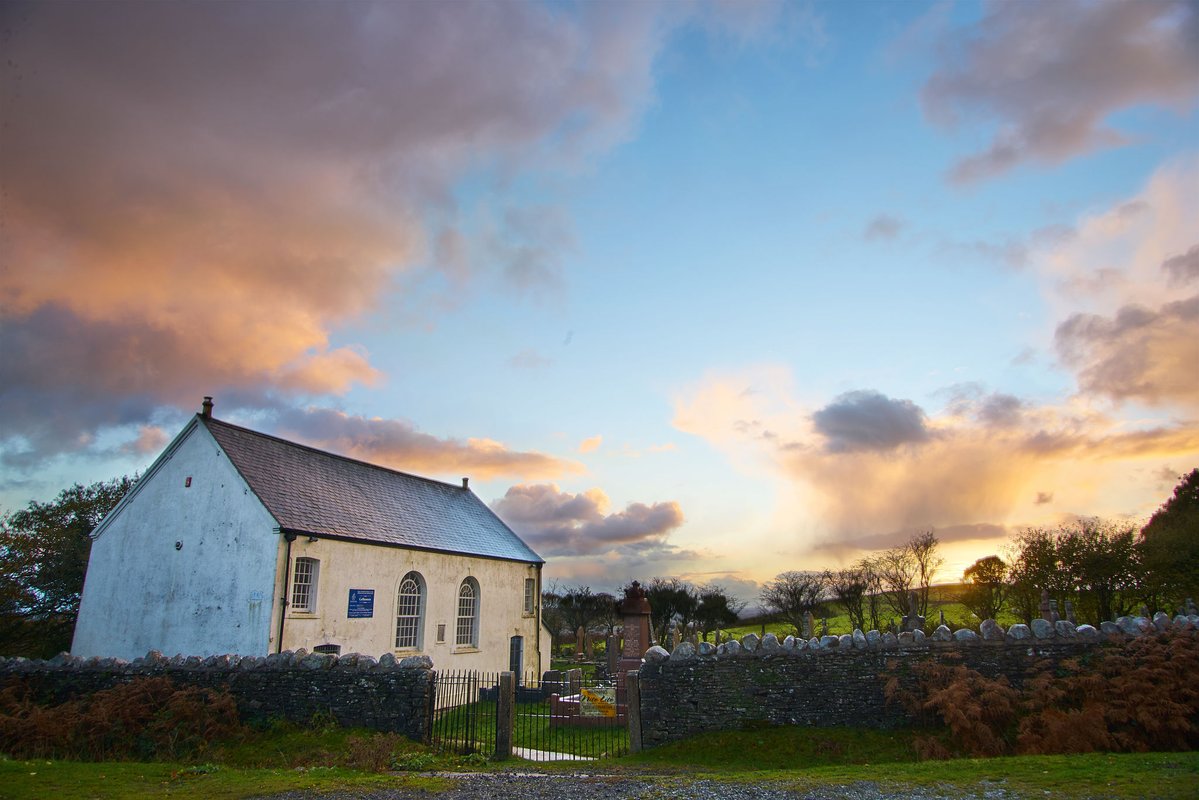 This photograph of Gellionnen Chapel is by Terry Brooks and is used with his permission. His website can be visited at https://terrybrooks.pixels.com/.
---
Gellionnen remains a thriving worshipping community, and can be found today on social media at:-

Twitter - https://twitter.com/CapelGellionnen
Faceboook - www.facebook.com/gellionnen