Gibea Independent Chapel
Upper Brynamman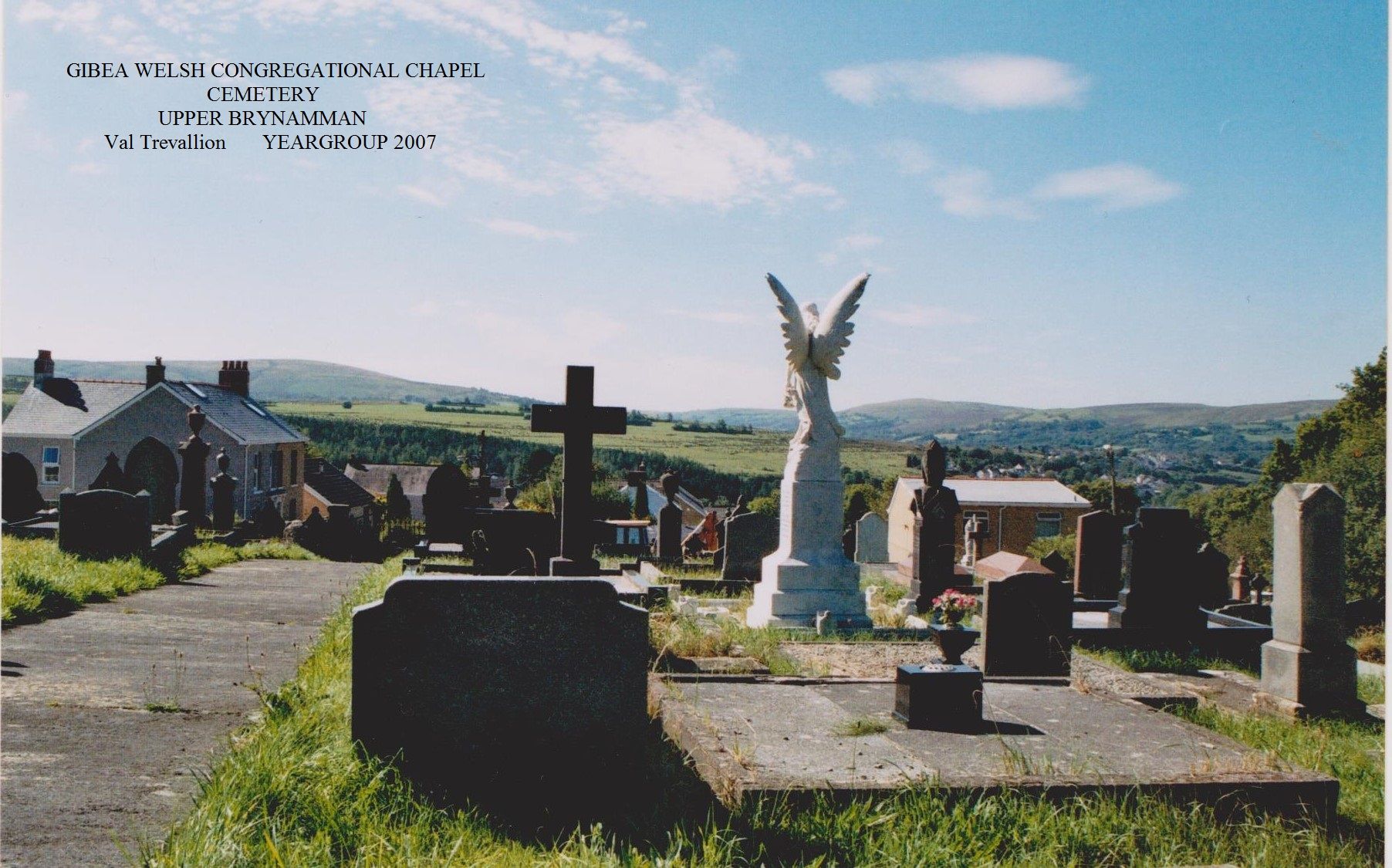 The first time I visited Gibea and walked round its grounds left me rather confused. I had been researching the Fallen named on the Brynamman War Memorial and was expecting to find quite a number of graves within the cemetery.
---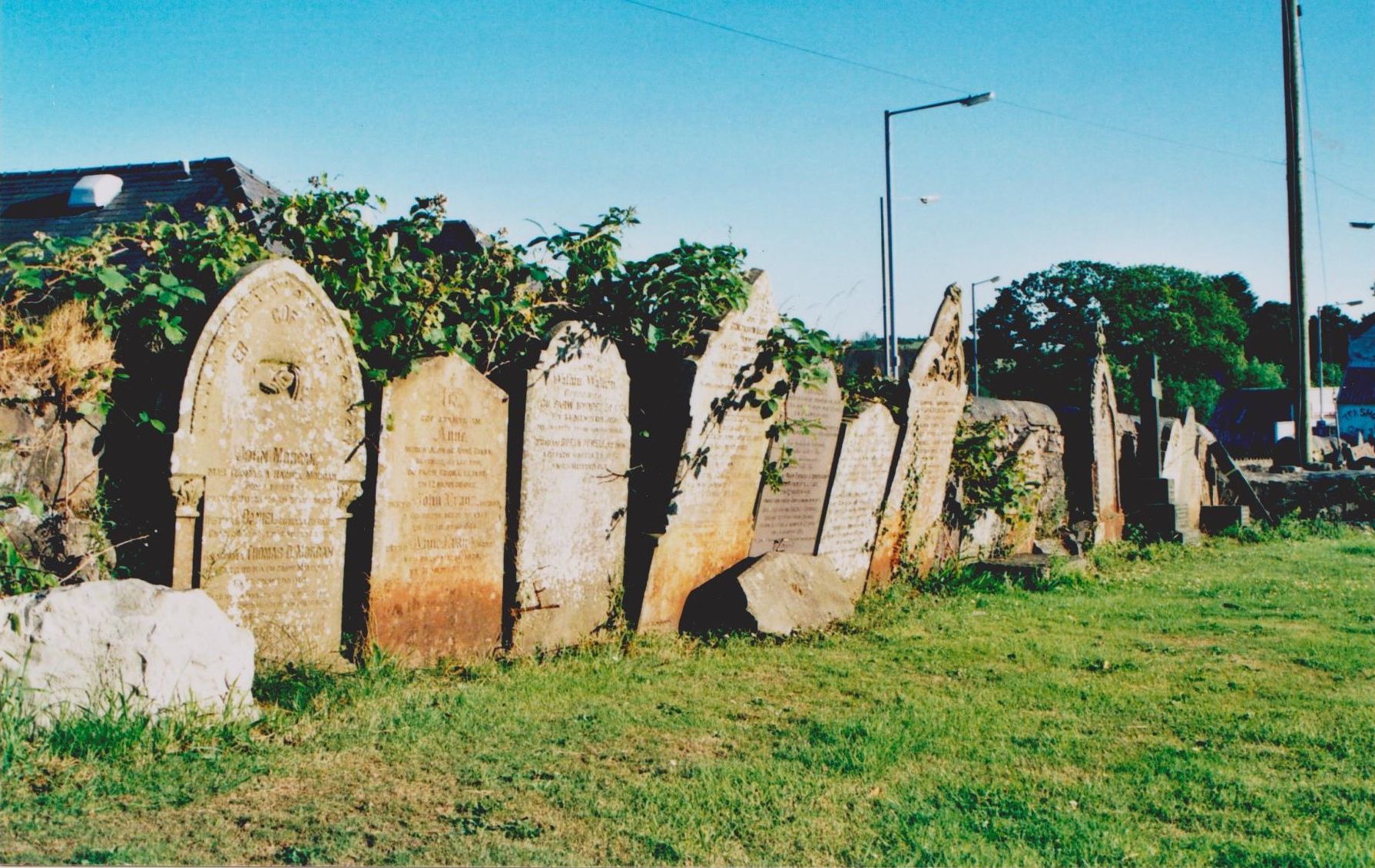 Then in 2007 I met up with Mr Colin Jones of Brynamman who kindly directed me to Gibea's new grave yard which did indeed hold many remembrance graves and a WWI War Grave of Arthur Powney who died in 1915.

Just to confuse me more I then discovered that the brother of Arthur Powney, George Henry Powney of the Royal Welsh Fusiliers, had been buried in St Catherine's Churchyard after he had been taken ill in Salonika, been sent home for treatment but had died 9th December 1917.
---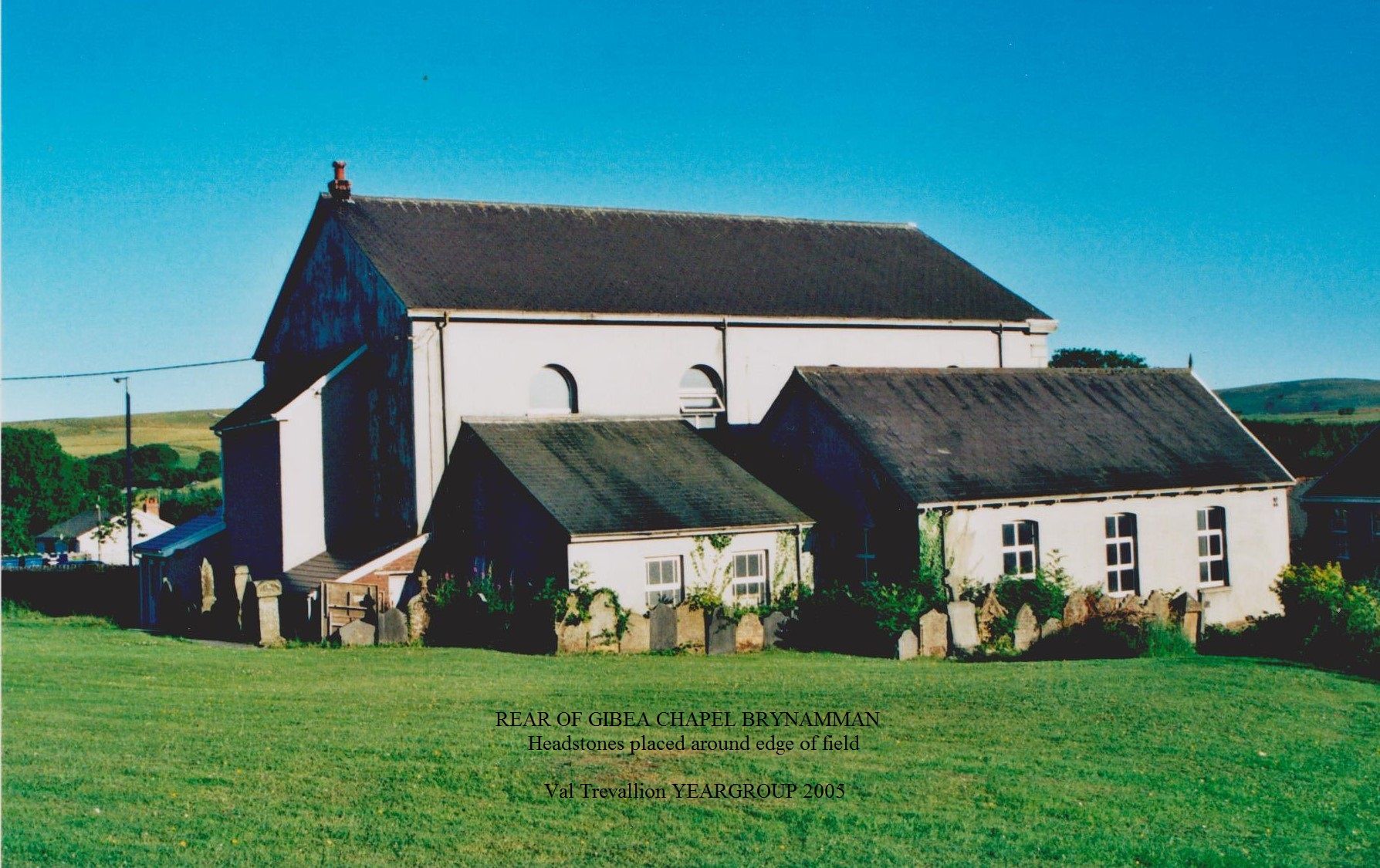 The rear of Gibea Chapel, Brynamman, with the headstones placed around the edge of the field.

---