Gosen Independent Chapel
Trebanos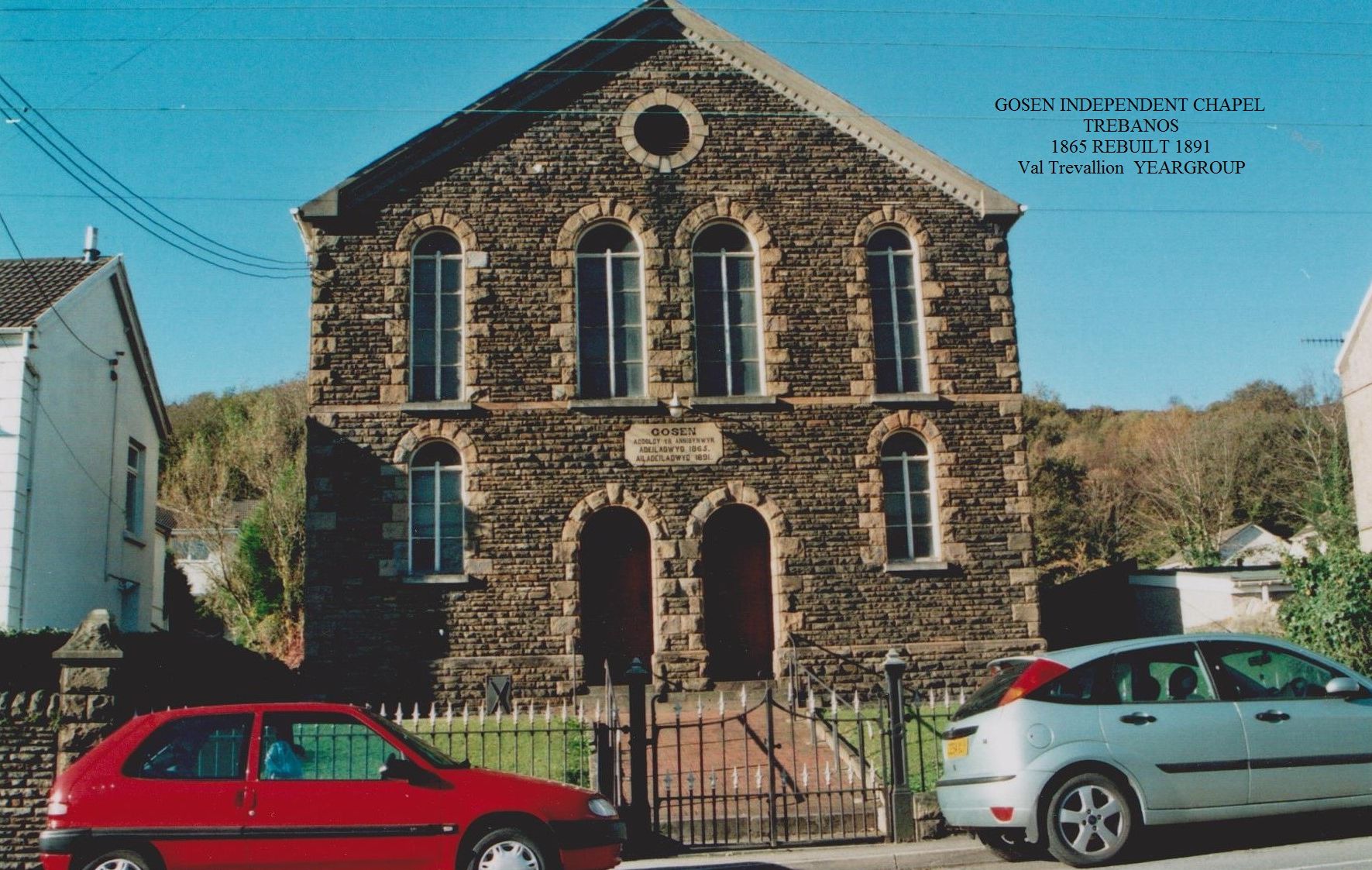 On Swansea Road, Trebanos, Gosen Independent Chapel was built in 1865 on former Graig Trebanos farmland and incorporated in 1869.
For all or much of the period 1879-1898, Gosen shared a minister in common with Bethesda Chapel, Ynysmeudwy in the person of the Rev J.T. Davies. On Sunday 21st August 1881, the Rev J.T. Davies, listed as being of both Gosen and Bethesda, jointly presided over a ceremony to formally open the new Tabernacle Chapel, Pontardawe.
---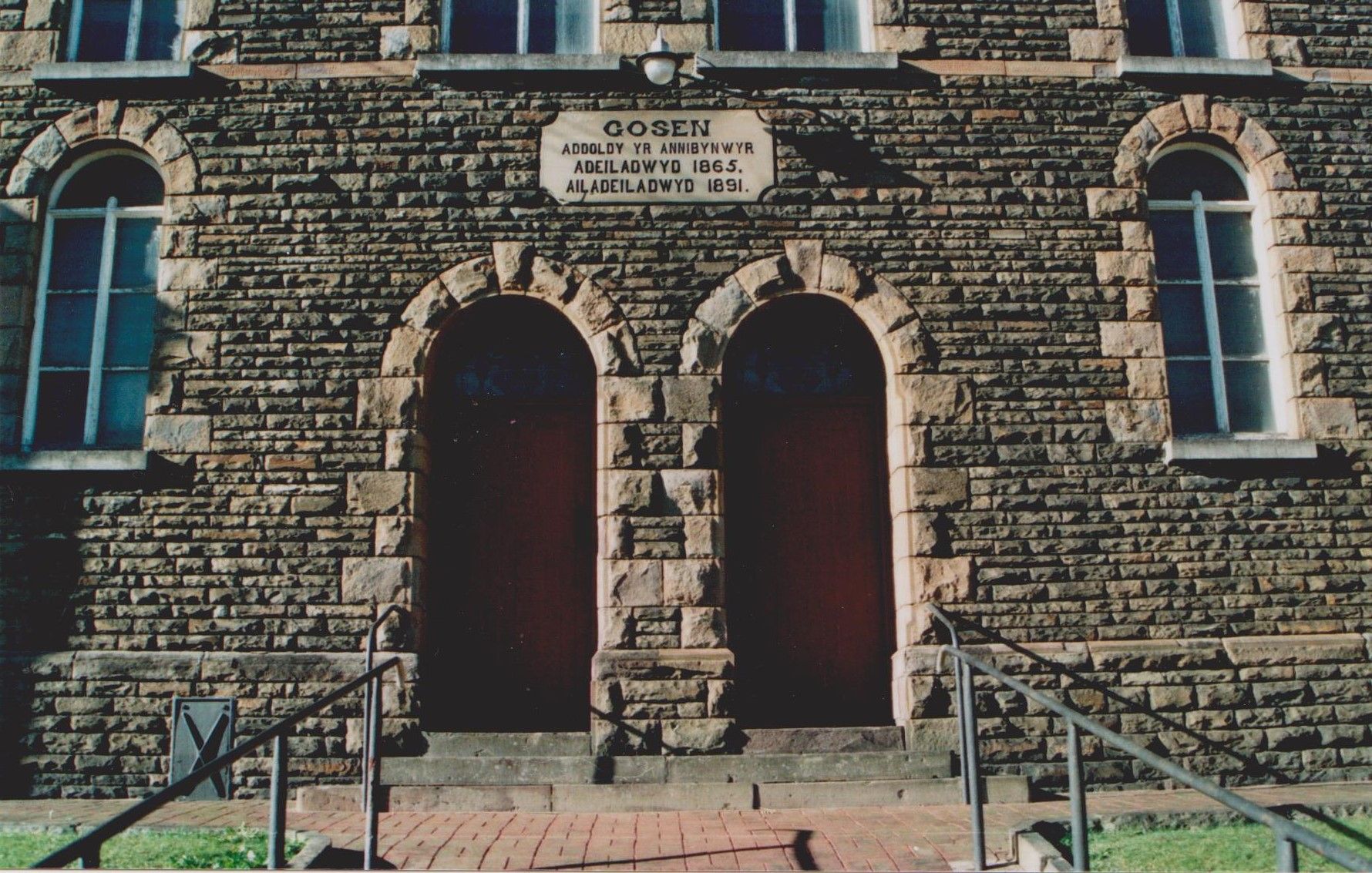 'With increased membership it became necessary to build a larger chapel, which was erected in 1892. Ten years later, the Rev D Gower Richards was inducted and during this period, the old chapel was demolished to make room for the new vestry, built in 1912 for £900.'
From what I understand the new Chapel was not on the same site as the original but I MAY BE WRONG?
---