Graig Unitarian Chapel
Trebanos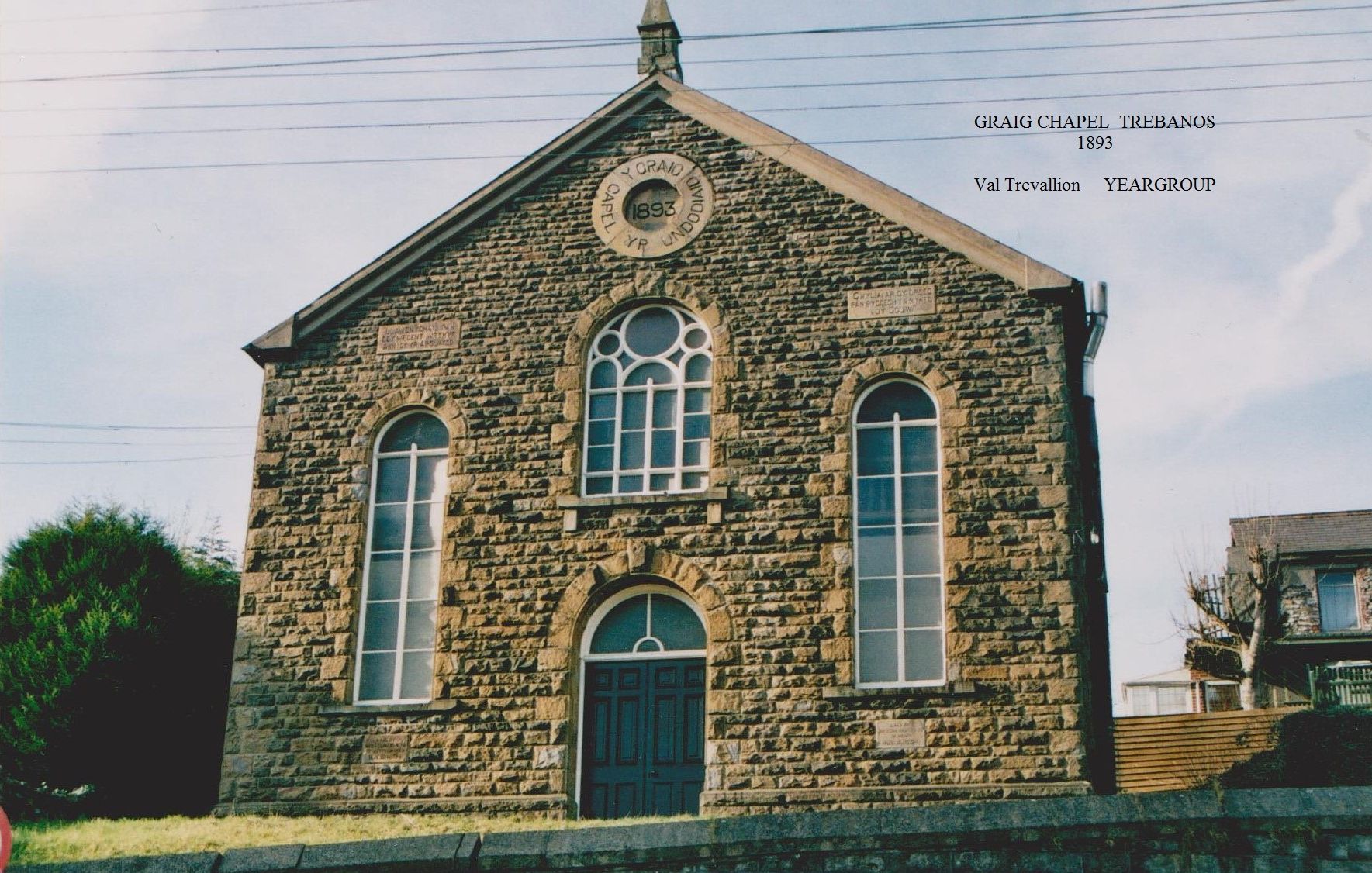 'On 8th November 1894 Capel y Graig was opened and it cost over £1,000. In January 1904, after the debt had been cleared, the congregation built a large vestry by the side of the chapel. A spacious new hall was opened on 27th June 1938.'
---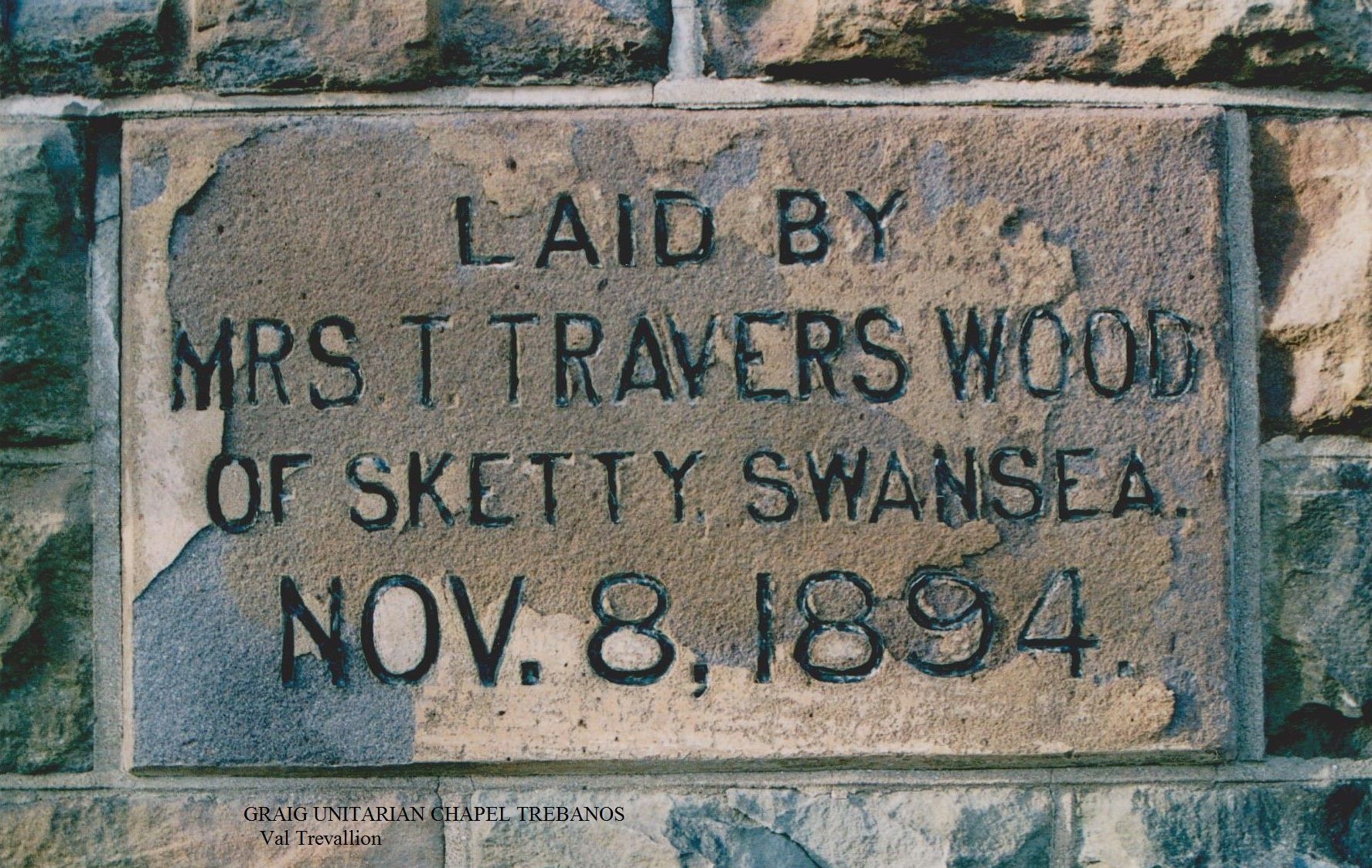 It was built as a chapel of ease to Gellionnen and situated on the main road at Trebanos was much easier to locate. Unfortunately I have heard that as the chapel was built on a hillside, the vestry and the large hall, has not been able to be used due to extensive ground movement.
---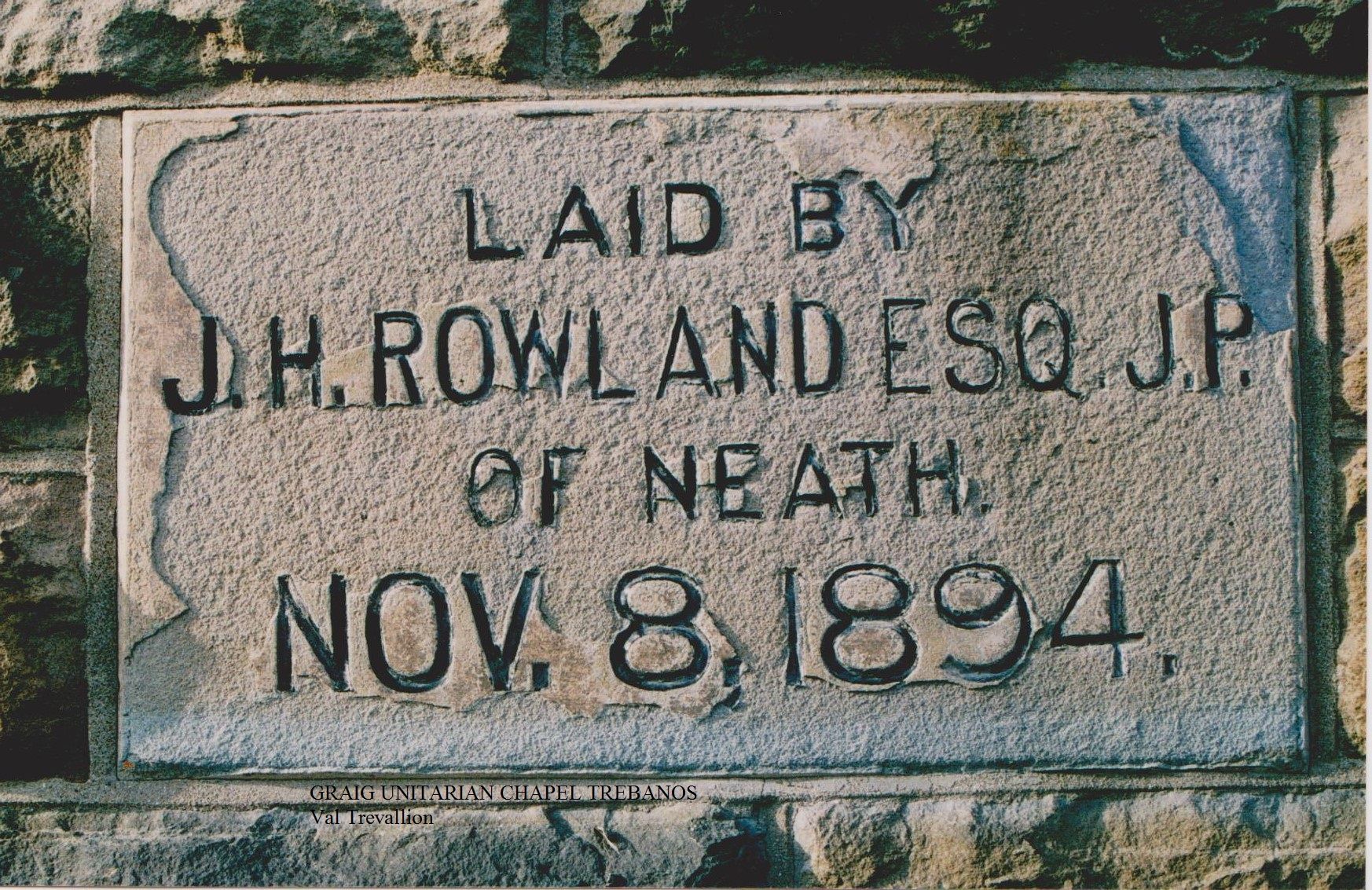 The memorial stones above and to the left are laid in the building of Graig Chapel and record notable persons who were associated with the construction of the chapel in 1894.
---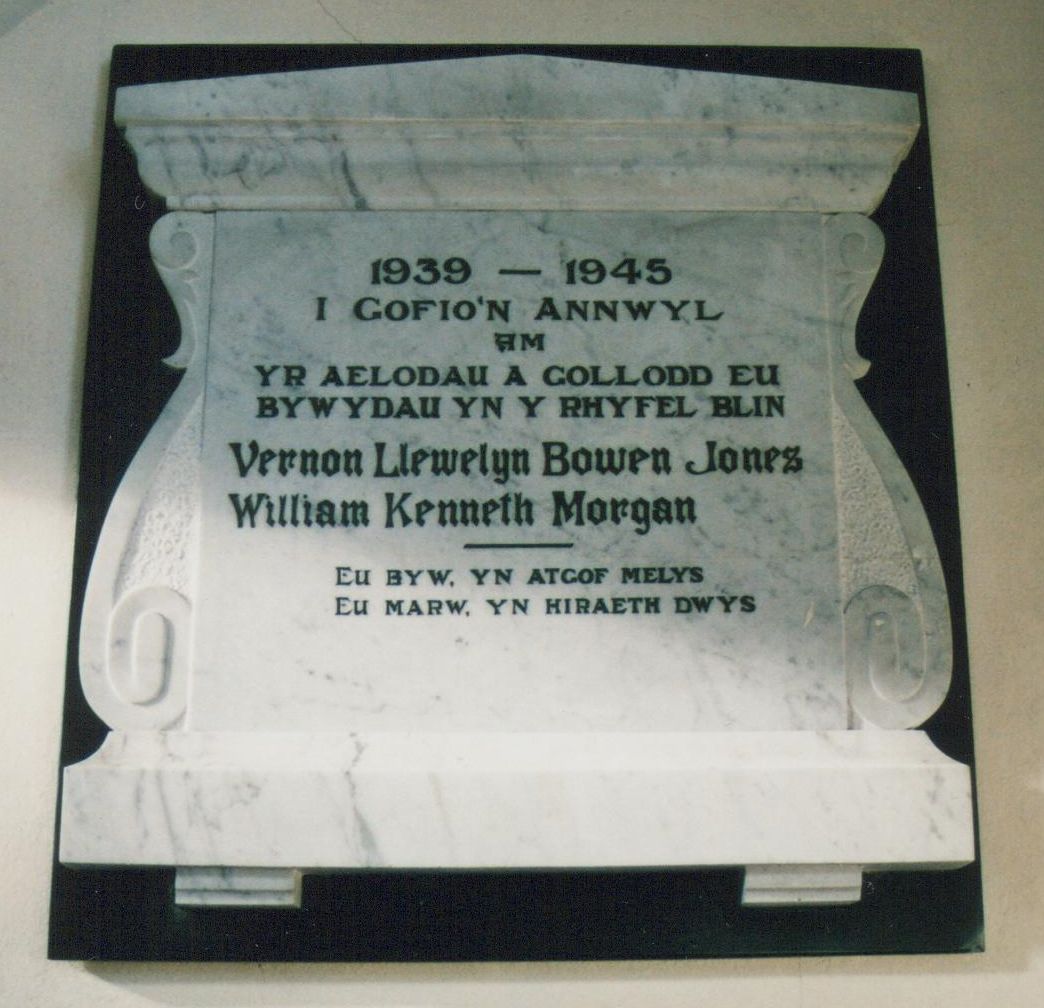 The World War Two memorial in Graig Chapel, Trebanos lists the names of Vernon Llewelyn Bowen Jones and William Kenneth Morgan.
Vernon Llewelyn Bowen Jones is remembered on the family grave in Gellionen churchyard and commemorated in the Pontardawe Grammar School roll of honour. He is named on both the Clydach war memorial and the Pontardawe War Memorial.
---
---
Views of Graig Chapel
These photographs of Graig Chapel, Trebanos, were taken in July 2019. It is reported that Graig has now closed, and is no longer in use as a chapel.
---
From the Llais
The Llais newspaper had always included a round-up of happenings at local churches and chapels, even when these were not part of any particular story. Sometimes they advertised forthcoming events, and at other times who was preaching, or had preached there recently.
From the Llais newspaper for February 17th 1923:-
GRAIG, TREBANOS, CYMANFA

The members of Graig Chapel, Trebanos, are busily rehearsing the programme for the annual musical festival of the South Glamorgan Churches, which will be held shortly. The festival will be held at Tabernacle, which is being kindly lent for the occasion, and the conductor will be Mr Morgan, Trebanos

From the Labour Voice newspaper, October 27th 1923:-
SPECIAL SERVICES AT THE GRAIG
Anniversary services are announced to be held on Saturday, Sunday and Monday next at Graig Unitarian Chapel when the Rev T. Oswald Williams, M.A., Lampeter, is expected to preach.