Ebenezer Independent Chapel
Brynamman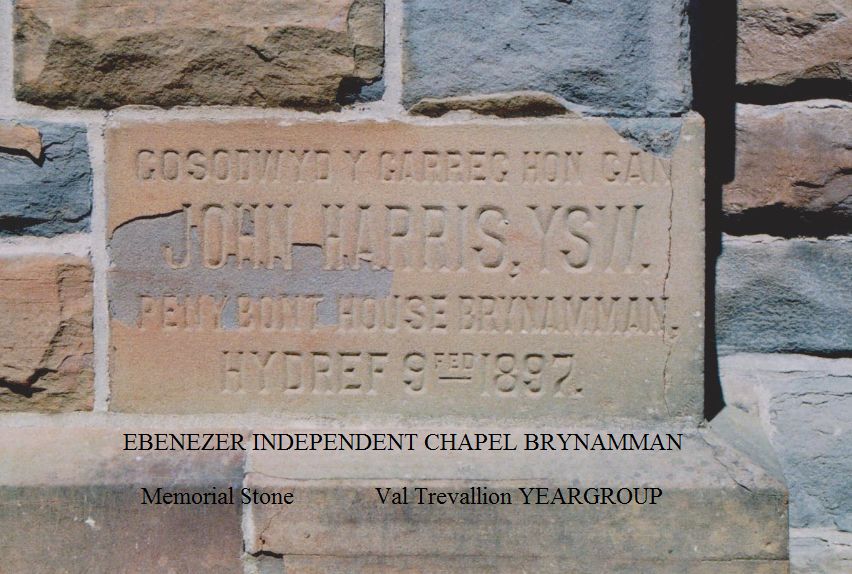 'A branch from Gibea Chapel started in 1882 under the charge of the Rev W D Thomas, Gibea. John Harries, who left Gibea, was faithful to the new building cause at Ebenezer and was the first deacon to be elected. The building now known as the Vestry, cost £600 and foundation stones were laid by Dr Hywel Rees and John Harries. The chapel was officially incorporated in 1896.'

From 'HISTORY OF PONTARDAWE AND DISTRICT' by JOHN HENRY DAVIES, MIN. DIP., M.E., F.G.S.
---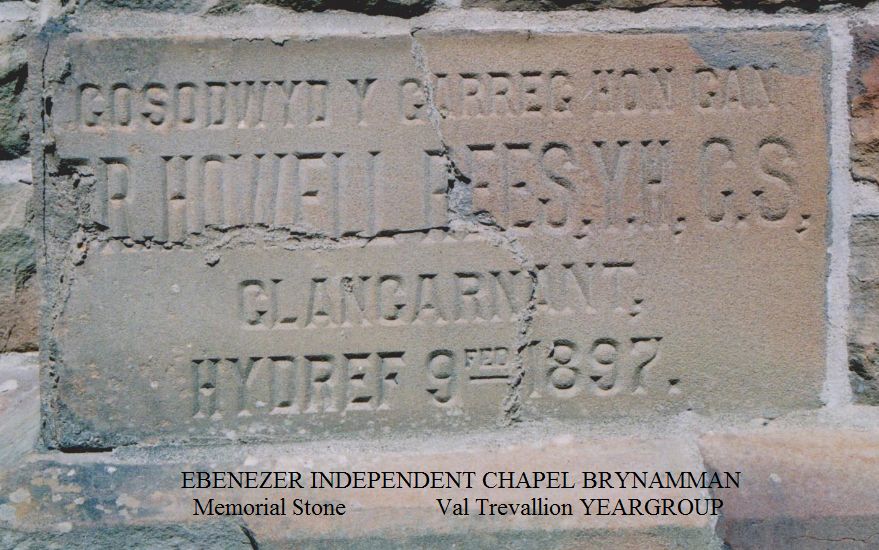 Within the Cemetery I found a couple of war-related graves in 2007 but in 2008 I was interested to note the following headlines: Chapel secures funding to improve Cemetery Access.
---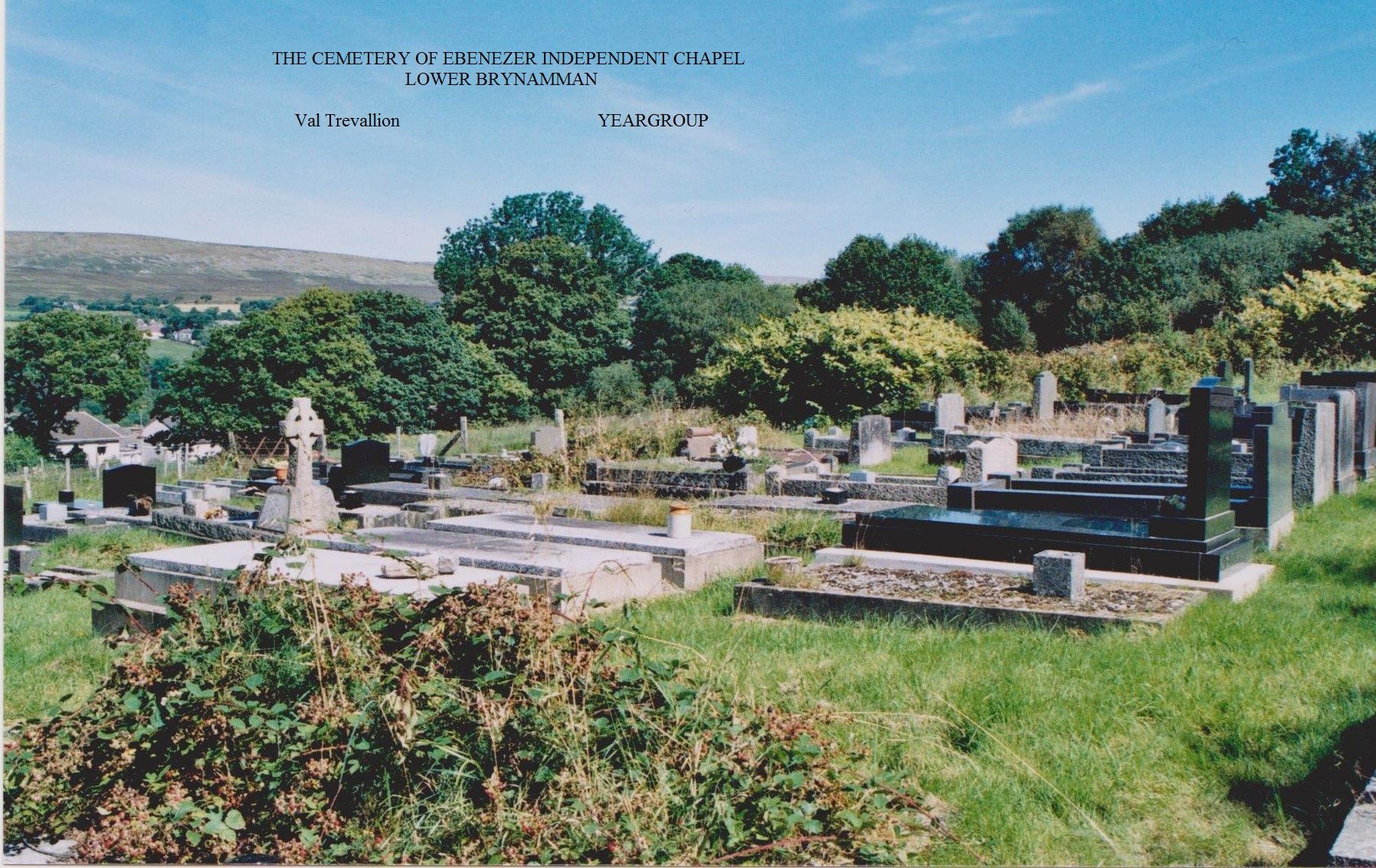 The Church acquired land in 1930 for a cemetery although the site is across the road and entered from an access road, therefore I was obliged to leave the car on the main road. The improvements should be in place today so I may need a revisit to update photographs.
---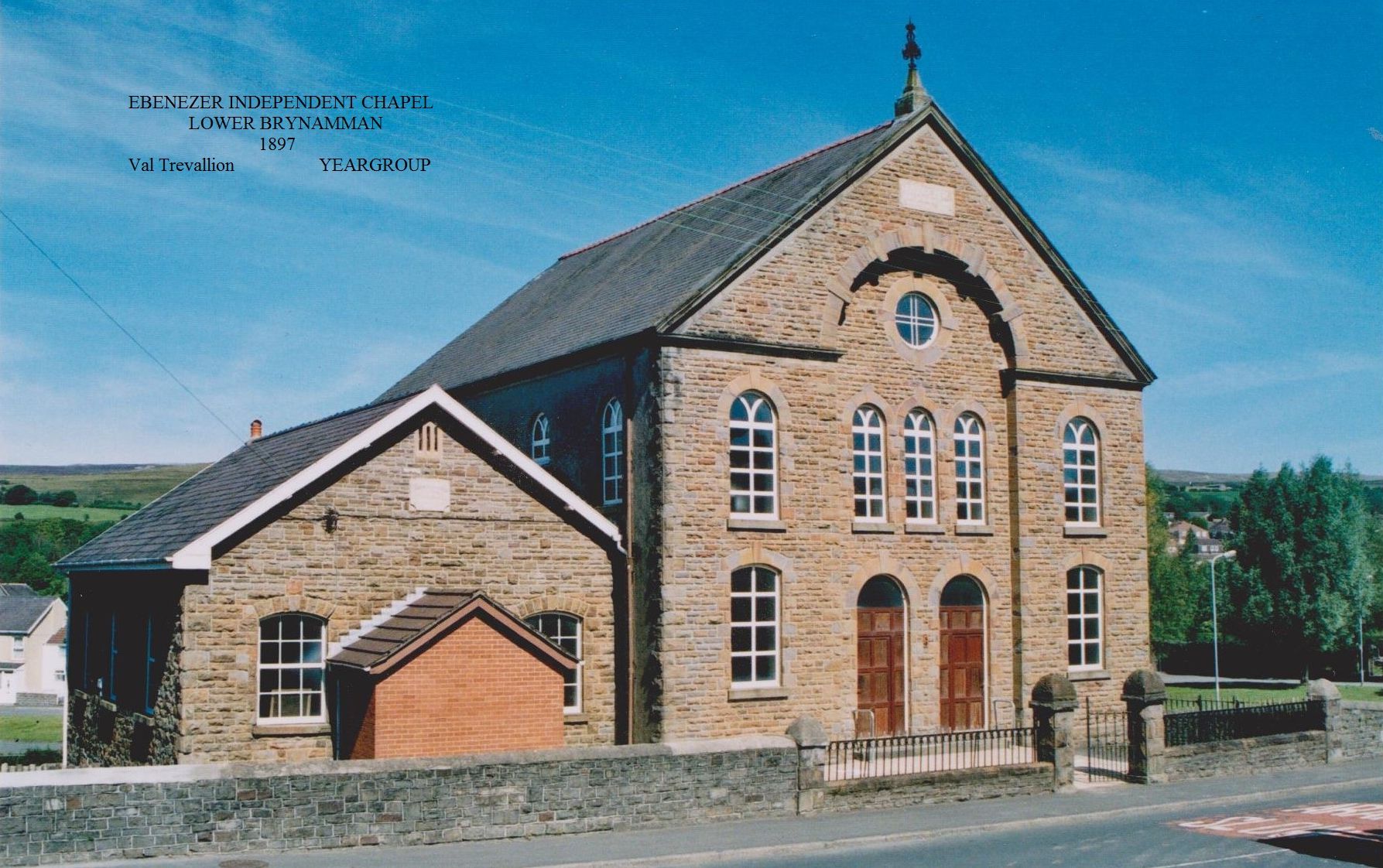 Ebenezer Independent Chapel, Lower Brynamman, 1897
---