Rhiwfawr Chapel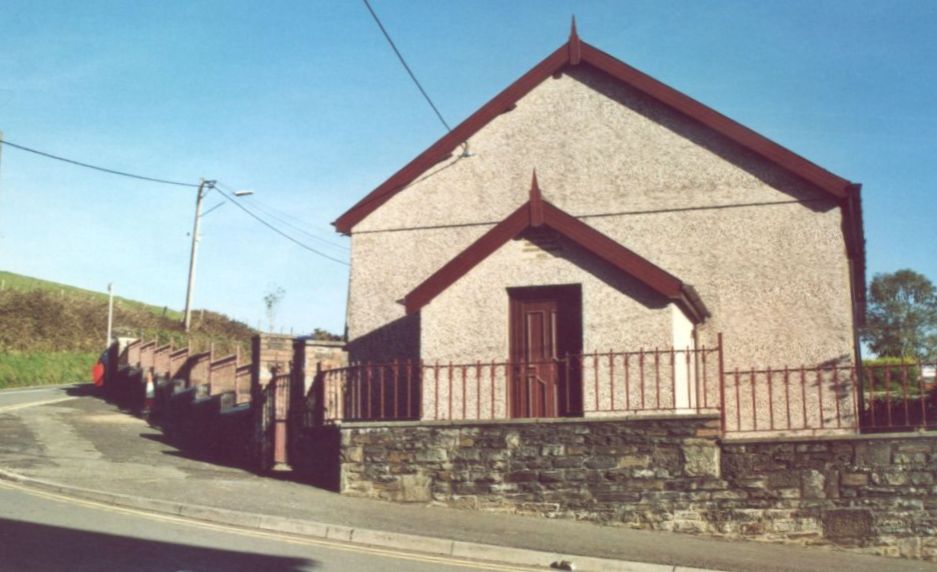 Rhiwfawr Chapel
Rhiwfawr Chapel began life as a branch of Cwmllynfell, whose minister John Rees established both Ebenezer Chapel, Cwmtwrch, and Rhiwfawr Chapel during his ministry.

The chapel building was constructed in 1876, but did not become an independent chapel in its own right (as opposed to a branch of Cwmllynfell) until 1891 when 62 members were allowed to set it up as such.

In 1892, Rhiwfawr Chapel shared a joint ministry with Gwrhyd Chapel, "uniting to give the call to the Rev Edward James, Canaan, Swansea". He became the first minister at Rhiwfawr, and left in 1903, for Ebbw Vale.

In 1905, the chapel was enlarged at a cost of £281 and reopened the same year, with the Rev John Rees of Cwmllynfell preaching.

In 1906, the Rev William D Roderick arrived as minister, again in unity with Gwrhyd Chapel, and was there for 40 years. During this period the membership of the chapel saw an increase, with figures for 1906 showing 93 members, and figures for 1931 showing 215 members.

Rhiwfawr Chapel was still open and in use in 2006. By 2019 it had been converted into a private house.
---
From the Llais
The South Wales Voice 25th May 1946 included an advertisement for a Victory Concert held at Rhiwfawr Chapel:-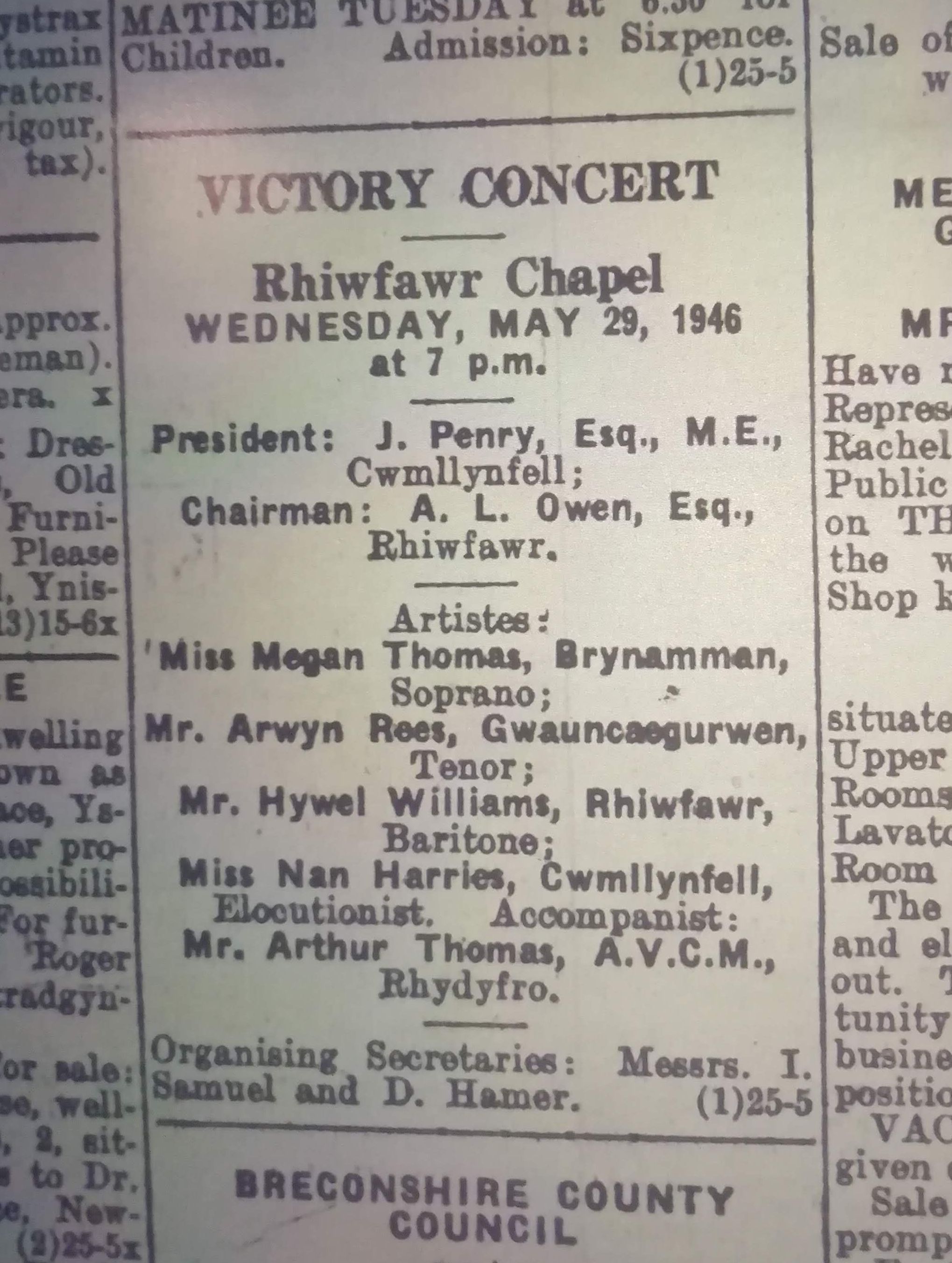 VICTORY CONCERT
Rhiwfawr Chapel
Wednesday May 29, 1946
at 7 pm

President: J Penry, Esq., M.E., Cwmllynfell
Chairman: A L Owen, Esq., Rhiwfawr

Artistes:
Miss Megan Thomas, Brynamman, Soprano
Mr Arwyn Rees, Gwauncaegurwen, Tenor
Mr Hywel Williams, Rhiwfawr, Baritone
Miss Nan Harries, Cwmllynfell, Elocutionist, Accompanist
Mr Arthur Thomas, A.V.C.M., Rhydyfro

Organisting Secretaries: Messrs I Samuel and D Hamer
The Voice newspaper, January 28th 1971 reported on sevices at Rhiwfawr Chapel:-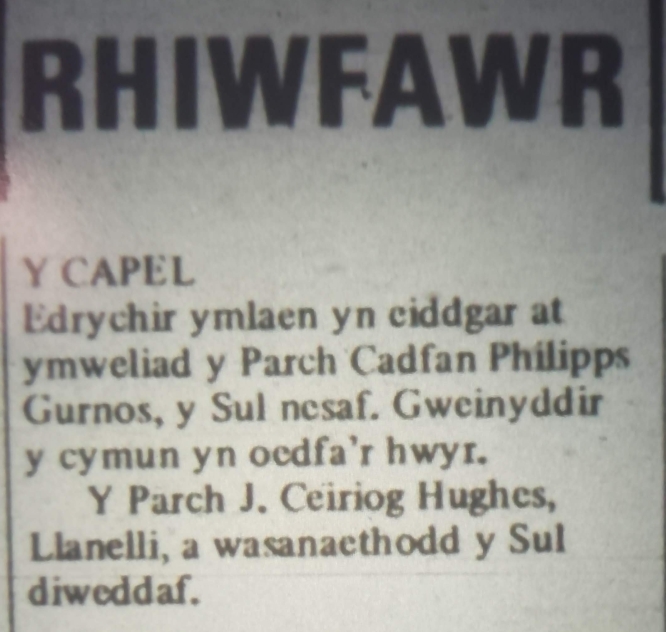 THE CHAPEL

The visit of the Rev. Cadfan Philipps, Gurnos is eagerly awaited next Sunday. Communion is administered at evening service.

Rev. J. Ceiriog Hughes, Llanelli, served last Sunday.

---
Views of Rhiwfawr Chapel
---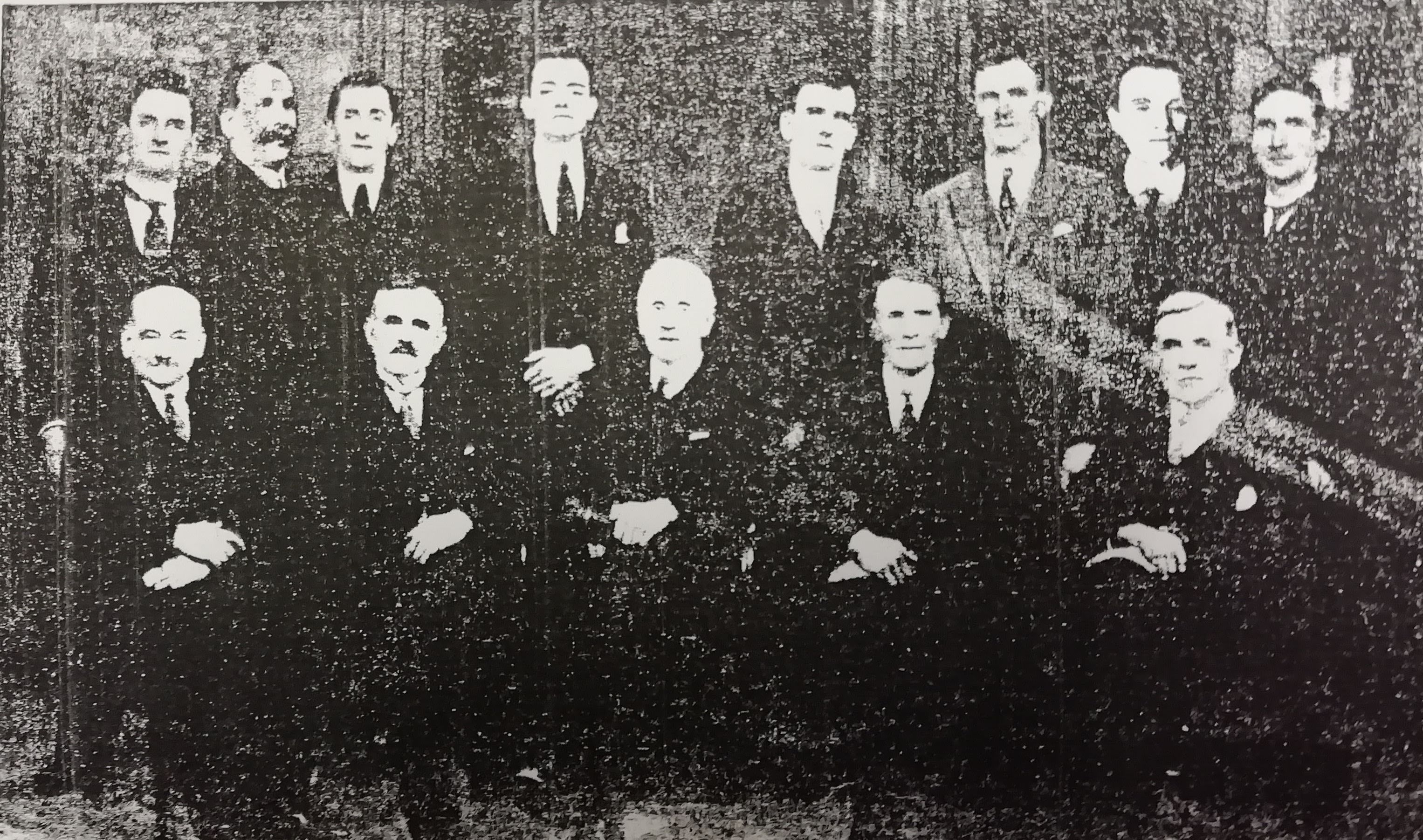 This undated scan of a photograph shows the pastor and deacons of Rhiwfawr Chapel.