Gwrhyd, Gwrhyd Mountain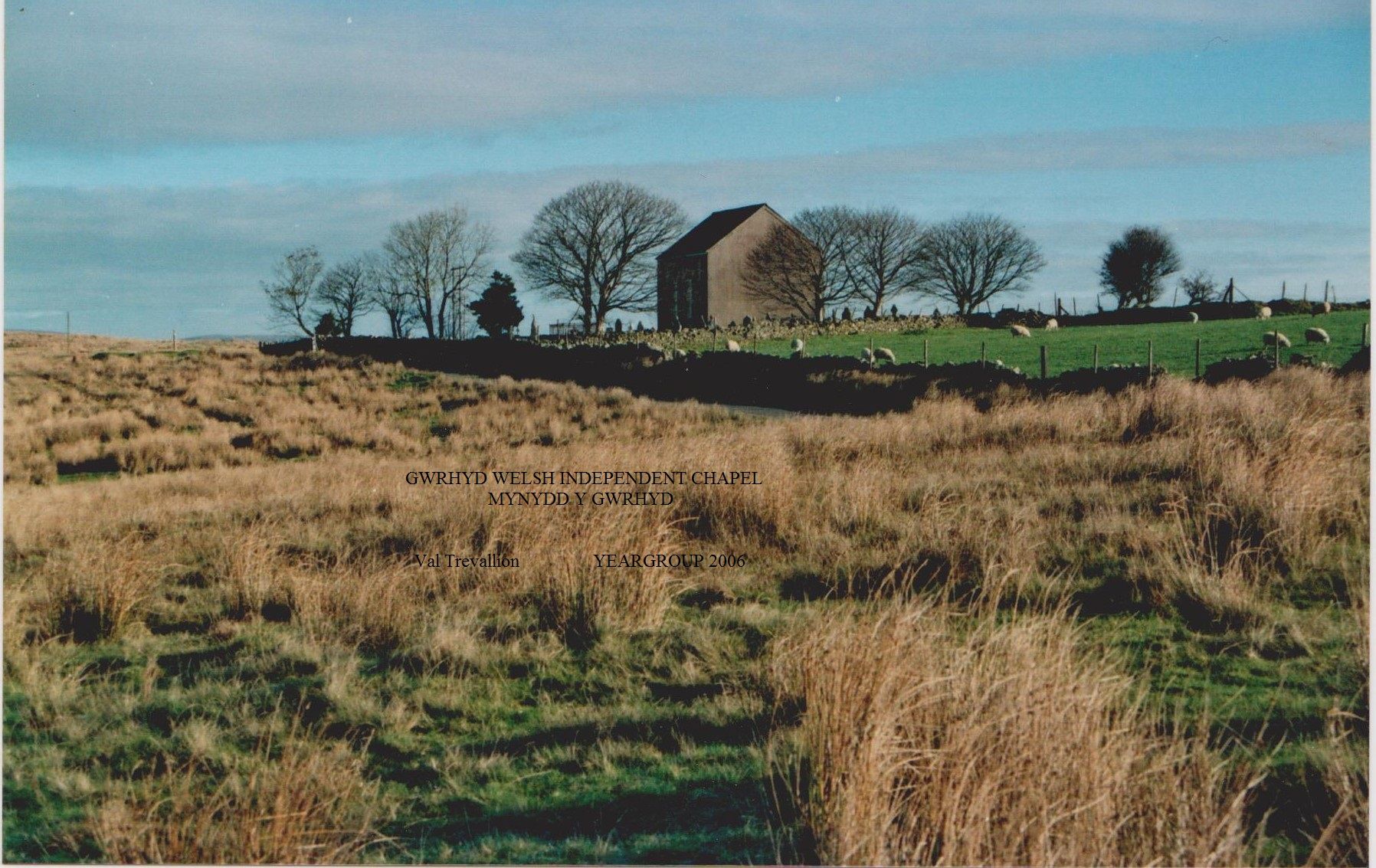 It is hard to believe that this: 'solitary small chapel was once central for the inhabitants who came on horseback or were accustomed to walking long distances. By the side of the chapel was a dry walled building for keeping horses while their owners worshipped.'
---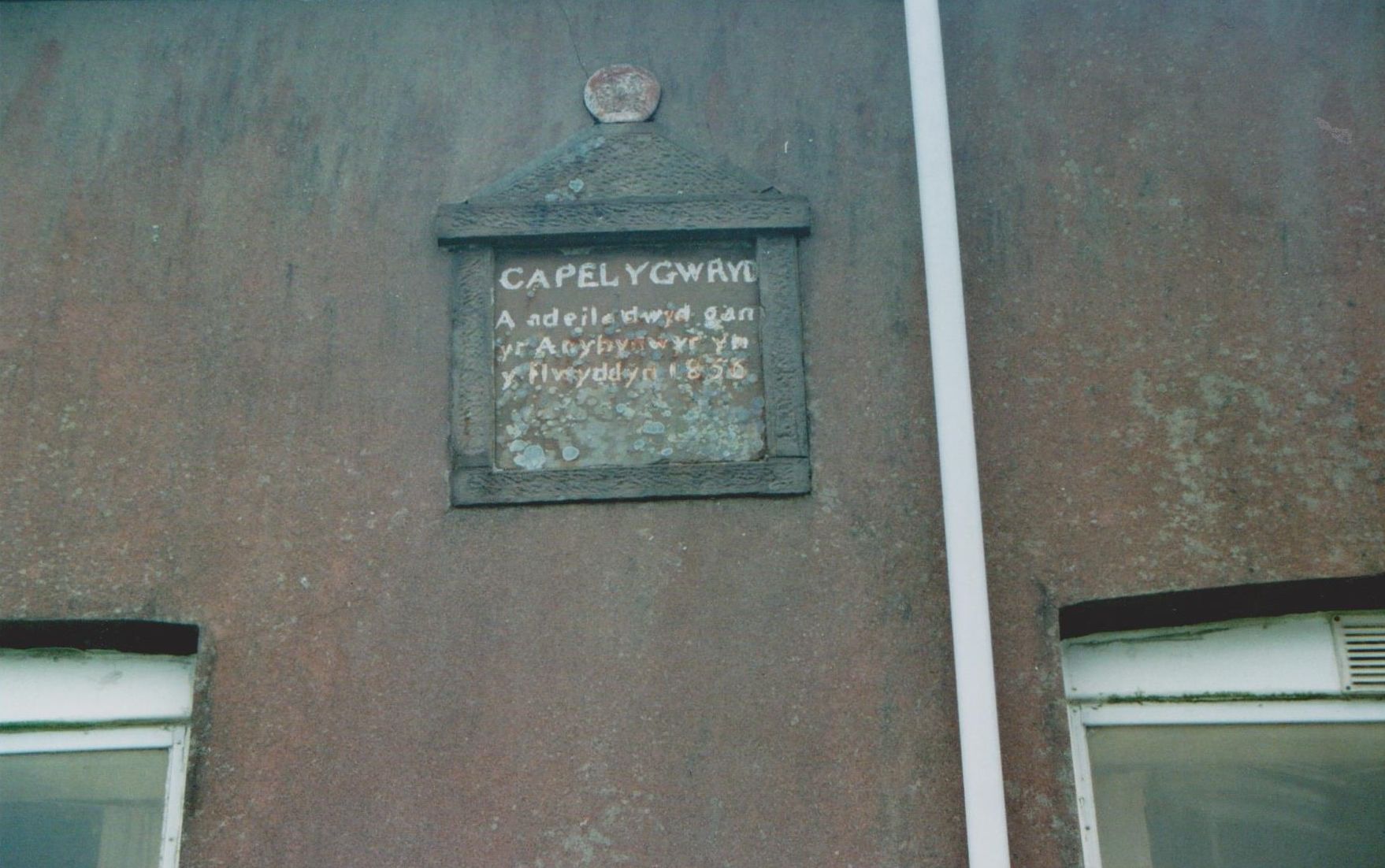 All I found in the old building at the side were several old jackdaw nests, but the stone mentioned in his book as being on the north wall and carved with the words 'Capel y Gwrhyd a adeiladwyd gan yr Annibynnwyr yn y flwyddyn 1856' was there.
---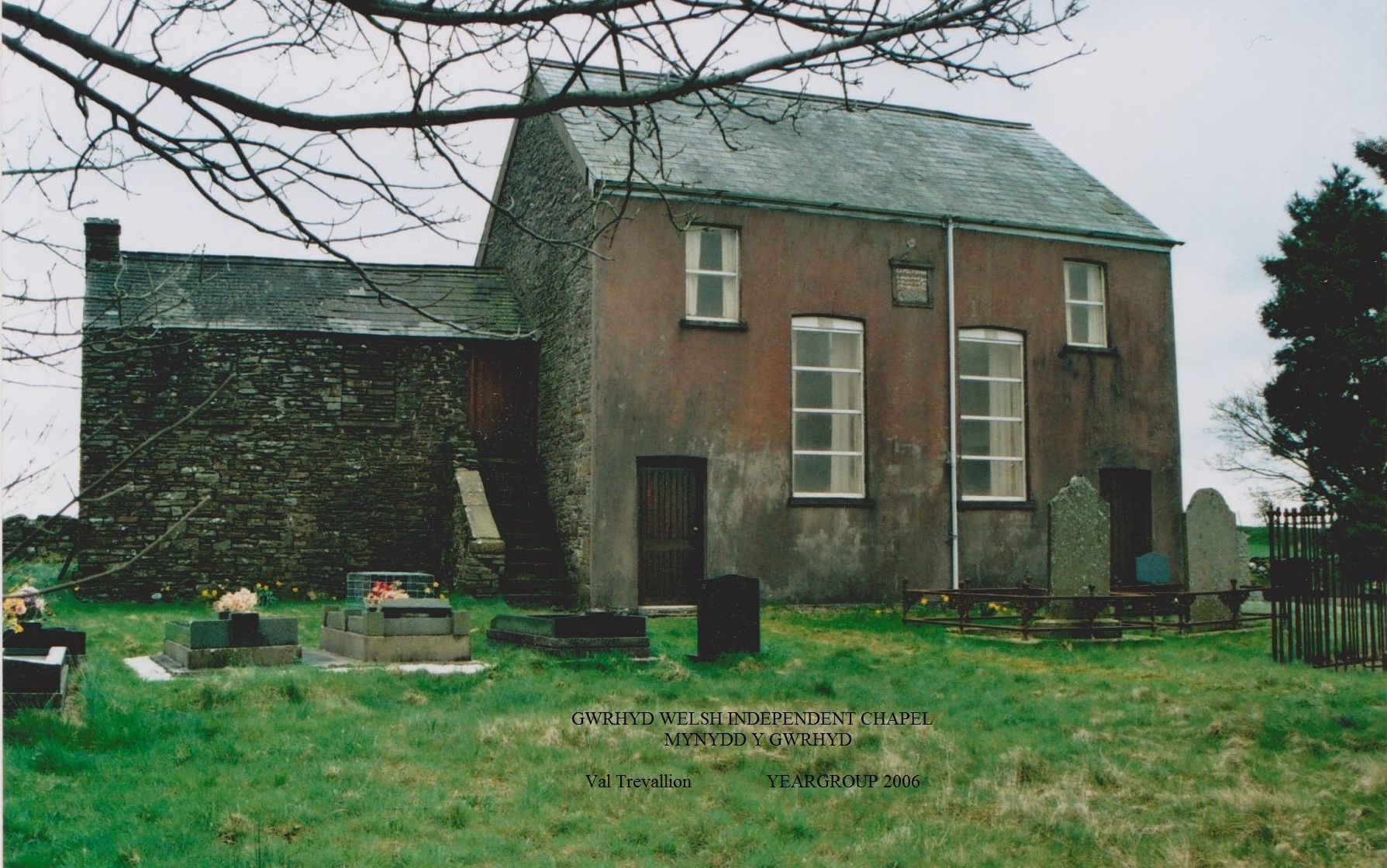 Those particular photographs I took in 2006 although this chapel is one we drive to very often as there is something about the remoteness which enables one to unwind, certainly on top of the Gwrhyd the cobwebs get blown away!
---
Gwrhyd Chapel was once central for people who rode on horseback, or walked long distances. In consequence, the chapel building had adjacent to it a dry-walled building for keeping horses in.
It was built in 1856 and began with 35 members, a number soon increased. On 28th June 1857 it was incorporated. The cost was around £350 but around £300 of that was paid by the opening, and it was not longer before the rest was paid.
The deacons at the beginning were; Hezeciah Evans, Gwrhyd Isaf; W Evans, Cwmnantlici; Llewellyn Rees, Gwrhyd Uchaf; David Williams, Llwyncelyn; Thomas Griffiths, Pistyll Gwyn; and Thomas Rees, Ynyswen.
Gwrhyd Chapel has a graveyard and cemetery. The first to be buried there was John, the son of Thomas Rees, Ynyswen, who died in 1856.
Ministers of Gwrhyd Chapel
Between 1865 and 1881 Reverend John Jones was the Minister of Gwrhyd Chapel. He was also the minister of Carmel, Gwaun-cae-gurwen for the same dates, and Saron, Rhydyfro from 1870 to 1884. Having started his ministerial career in 1850 in Anglesey, it is probable that Saron was his last posting, before either his retirement or death in 1884.
Between 1892 and 1903 and 1906 and the mid 1940s Gwrhyd Chapel had a minister in common with Rhiwfawr Chapel, in the first instance the Reverend Edward James, Canaan, Swansea, who thereby became the first minister that the new establishment at Rhiwfawr had. In the second instance, the Reverend William D. Roderick was the joint minister of both chapels, a man who would play a large part in the religious life of the district.
The Gwrhyd Chapel in the Llais
The Llais newspaper had always included a round-up of happenings at local churches and chapels, even when these were not part of any particular story. Sometimes they advertised forthcoming events, and at other times who was preaching, or had preached there recently.
From the South Wales Voice 24th May 1947:-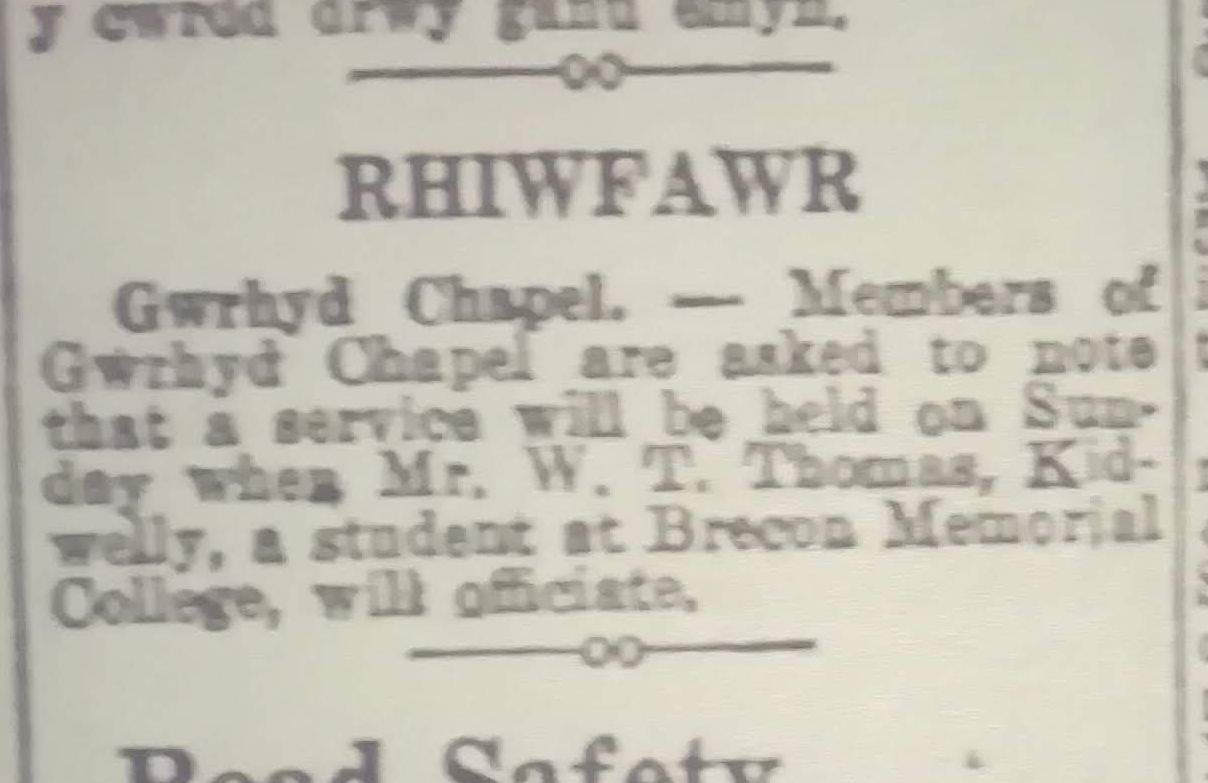 RHIWFAWR

Gwrhyd Chapel - Members of Gwrhyd Chapel are asked to note that a service will be held on Sunday when Mr W T Thomas, Kidwelly, a student at Brecon Memorial College, will officiate.
---
More Views of Gwrhyd Chapel
These photographs were taken in May 2019. The plaque over the renovated porch has a date of 2019 and reads, in translation:-

In Beloved Memory of
Ian Cerith Thomas 1962 - 2019
With Thanks