St. Michael and All Angels Church
Trebanos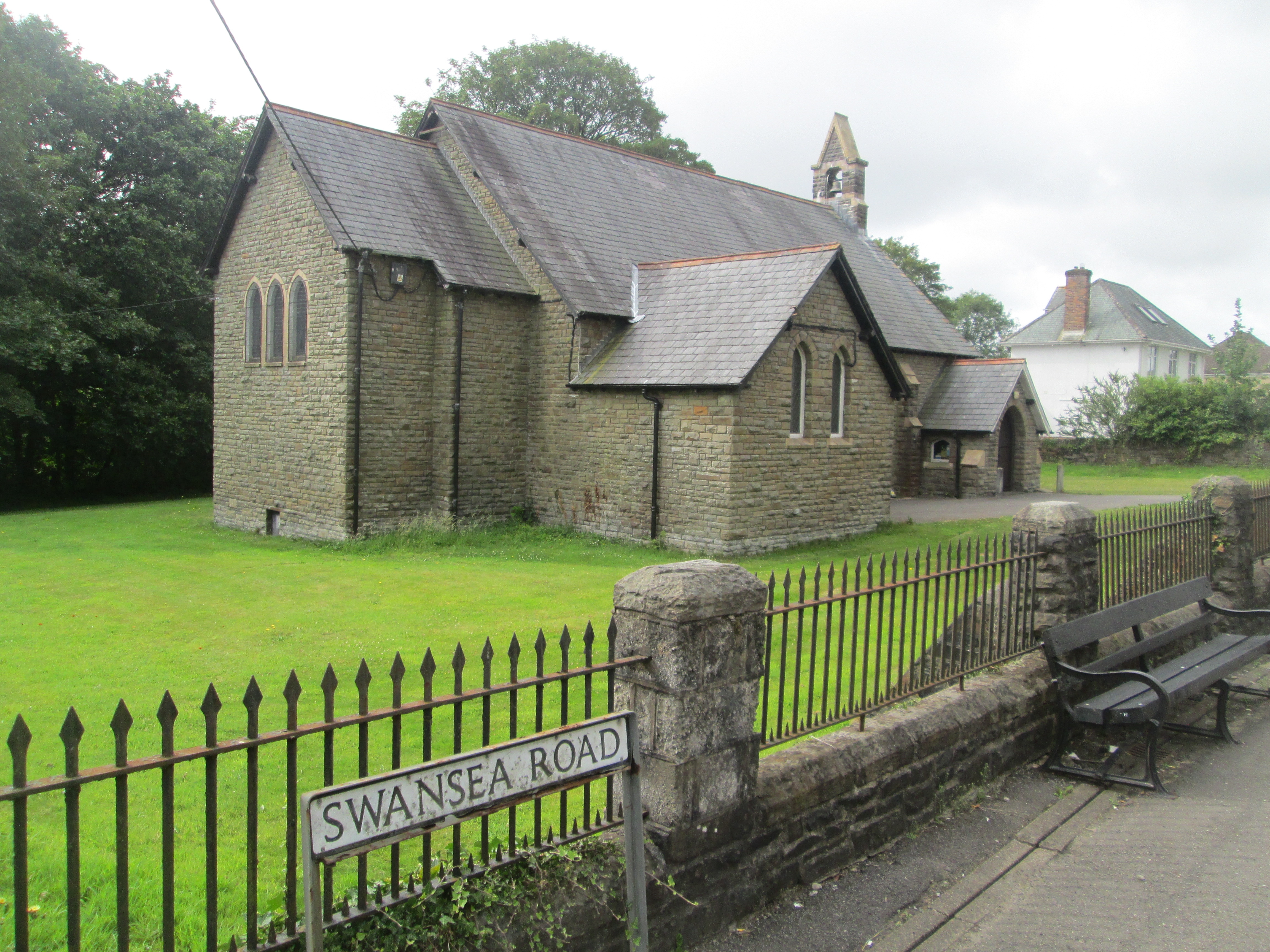 Saint Michael and All Angels Church lies on the main road through Trebanos. These days it seems to go by the more simple title of "Saint Michael's Church", but in the historical information we will be relaying here it generally is termed "Saint Michael and All Angels' Church".
St. Michael's lies within the Parish of Clydach, rather than that of Llanguicke (Pontardawe).
---
From John Henry Davies' book "" comes information on the origins of St Michael's and of its 50th anniversary:-
St. Michael and All Angels' Church, Trebannws, in the ecclesiastical parish of Clydach, was built during the vicariate of Canon Thomas Morris, in 1912. Before the church was built, no spiritual provision was made at Trebannws for English-speaking inhabitants, and there was no Church Sunday School. The Jubilee of the Consecration was celebrated in October 1962, when the Rt. Reverend J.J.A. Thomas, D.D., Bishop of Swansea and Brecon wrote "May your celebrations be a happy starting point for fresh advance in the work of enlarging God's Kingdom."
---
From the Llais
The Llais newspaper had always included a round-up of happenings at local churches and chapels, even when these were not part of any particular story. Sometimes they advertised forthcoming events, and at other times who was preaching, or had preached there recently.
From the South Wales Voice 27th September 1941:-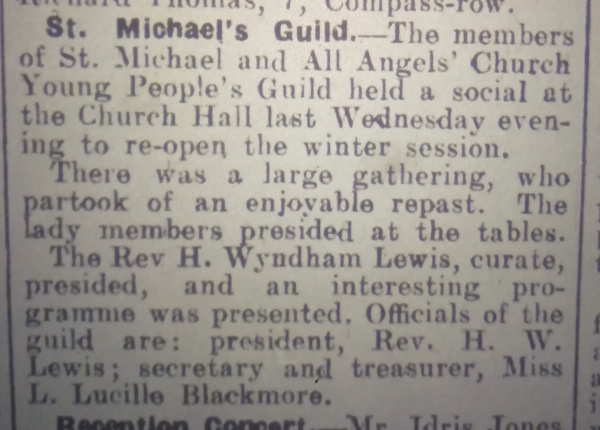 ST. MICHAEL'S GUILD The members of St. Michael and All Angels' Church Young Peoples Guild held a social at the Church Hall last Wednesday evening to re-open the Winter season. There was a large gathering, who partook of an enjoyable repast. The lady members presided at the tables. The Rev H. Wyndham Lewis, curate, presided, and an interesting programme was presented. Officials of the guild are: president, Rev H.W. Lewis; secretary and treasurer, Miss L. Lucille Blackmore.
---
Pictures of Saint Michael's
These photographs of Saint Michael's, Trebanos, were taken in July 2019 and show the current layout of the building and its surroundings.