Weddings at Godrergraig Chapel
From the South Wales Voice newspaper which was printed in Ystalyfera:-
CHAPEL PRESENTATION: 1934

There was an interesting function at Godre'rgraig Chapel on Sunday evening, when a barometer, suitably inscribed, was handed over to Mr Bryn Thomas, organist to mark his recent marriage. Mr Thomas, who is a son of Councillor and Mrs Joseph Thomas, has been organist for 14 years, and also secretary of the Sunday school. The gift was handed over by the pastor, the Rev James Davies, who said that Mr Thomas had rendered excellent service to the cause. The inscription on the barometer reads: 'Presented to Mr J B Thomas, organist, by the members of the Godre'rgraig Chapel, on his marriage, December 7th 1933'.

Mr Thomas thanked the members for the gift and said that he took up the position of organist in order to learn music, to be useful to the cause and also out of respect to the late Rev David Rees, who taught him to play the organ. Mr Thomas also referred to the help he had been given by the late Mr William Williams.
The above Mr J Brinley Thomas, son of the councillor and Mrs Joseph Thomas Godre'rgraig, was employed in the accountant's office (electricity department) of the Pontardawe Council. He had passed intermediate examination of the Corporation of Registered Accountants and secured a creditable pass in every subject. The examination had been held in December 1933 in London.
---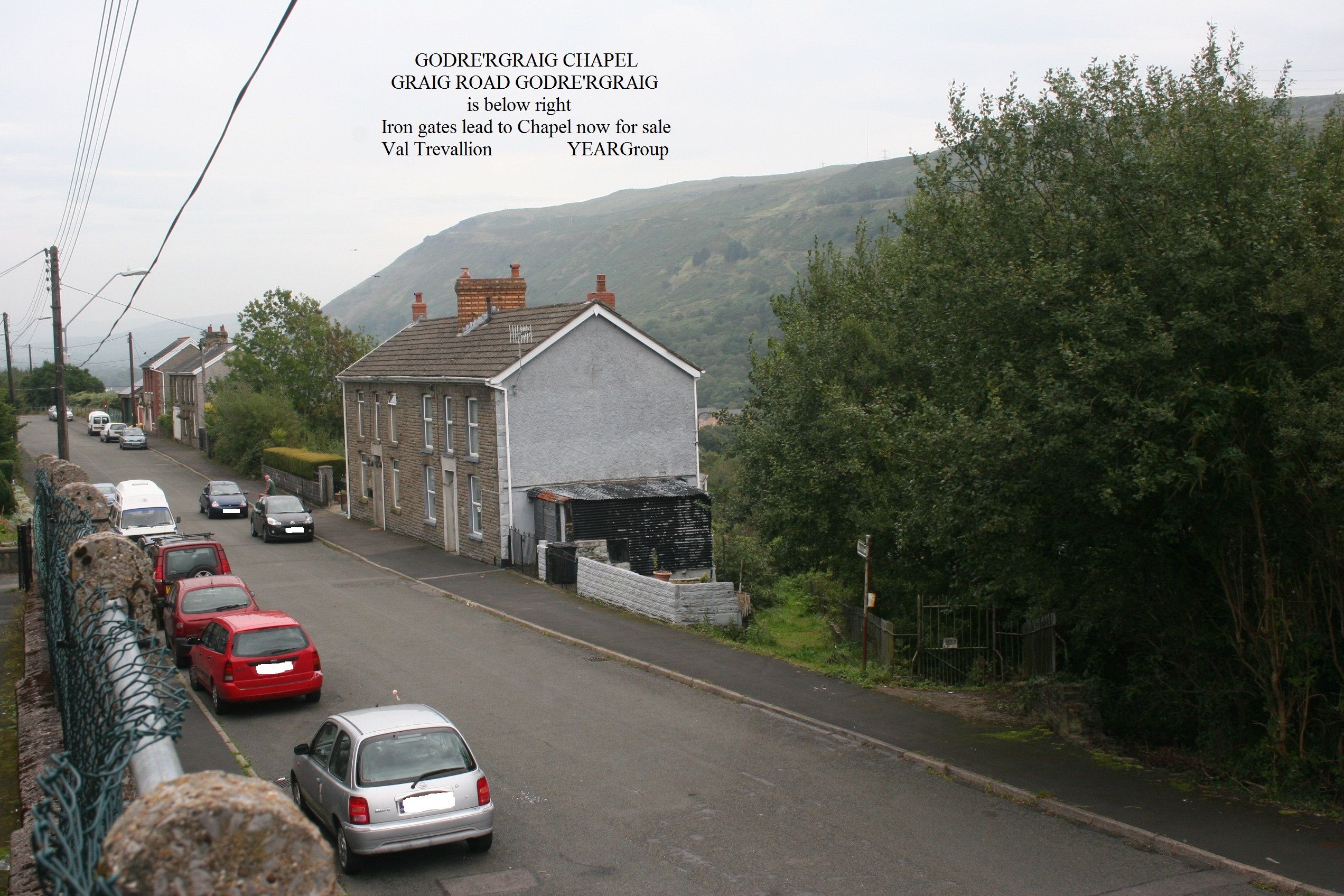 Graig Road showing houses 130 & 128 next to the footpath by the side of the Chapel. The iron gates at the bottom right of the photograph lead to the chapel.
---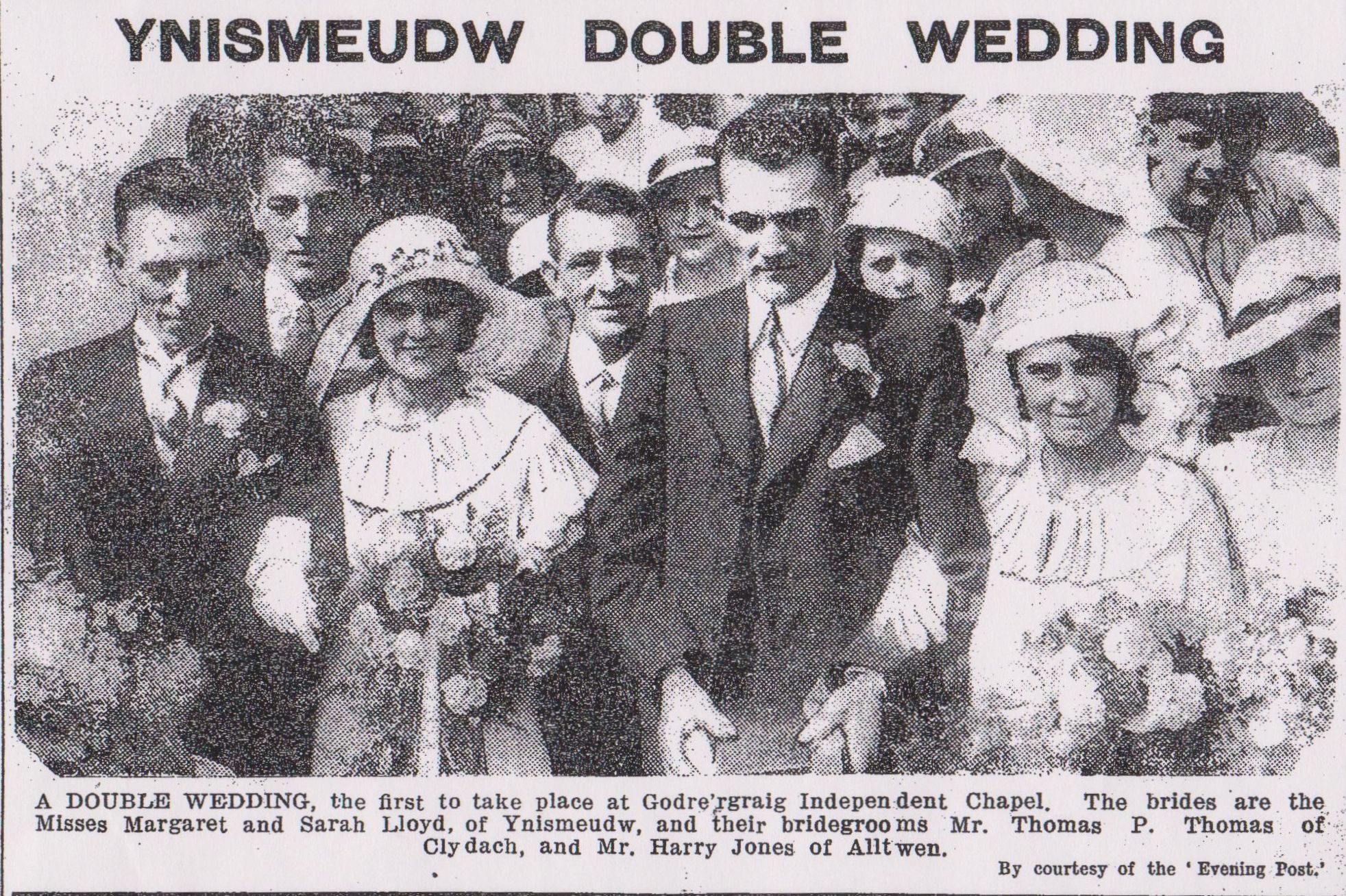 In the South Wales Voice newspaper of the 11th August 1934, the first double wedding to take place at Godre'graig Independent Chapel occurred. It would appear that sisters Margaret and Sarah Lloyd were the bridegrooms and their bridegrooms were Thomas P. Thomas of Clydach, and Harry Jones of Alltwen.
---